Scotland-native and long-time Aker employee Fergus McCann reflects on the 30+ year journey that led to the software that is today known as Aize Integrity Elements.

The Integrity Elements software probably wouldn't exist today if Fergus McCann hadn't been a fan of James Bond. It was perhaps the scenes of glamorous scientists in white lab coats, busily tending to gigantic hardware filled with top secret information, that stimulated McCann's desire to pursue a career in computer science.
Armed with a 'license to code' back in the late 1970s, McCann quickly fell into the world of problem-solving: using software to find issues in oil and gas assets.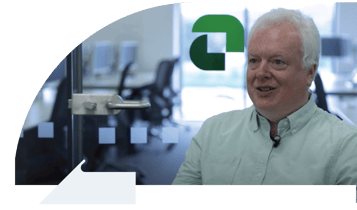 He joined a start-up early on, a company that may in fact have planted the very seeds that became Integrity Elements today. It was a young team, consisting of some ex-divers, engineers and scientists, and together they designed a software product for oil and gas companies based on the 'anomaly process'.

The anomaly process is a bit like an annual car inspection. You point out what needs fixing and ignore everything that's working. Based on this principle, the fledgling company developed a computerised inspection system for underwater infrastructure. Their business grew quickly, that is, until 1986, when the oil price collapsed and you couldn't give away software if you tried.
The constant through McCann's 40+ year career is the idea of using software to point out errors
McCann would go on (in the 1980s) to start up another company, with the aim to write the best software available for doing inspections. It was upon the major milestone of a sale at Offshore Europe that the team realised they needed a name for their software. They picked the "least worst" one, according McCann, and COABIS was born.
"One of my business partners at the time was also working offshore," explains McCann. "He was a submarine pilot, doing inspections. He was on the job and under the Piper Alpha (in the North Sea) when it exploded." Luckily McCann's colleague survived, but the experienced was life-changing. Suddenly COABIS was in high demand, as asset integrity was now top of mind across the industry.
In 1994, McCann's business and the COABIS software were acquired by Aker
The Norway-based offshore company Aker aimed to establish an integrity department, and so McCann and his software joined up in the company's Aberdeen office.
"I think COABIS did so well under the Aker umbrella because it was this stable, steady thing. We had 40 customers around the world. We looked after 2,000 assets. And we were well known inspection software, especially for underwater," explains McCann, who adds that stability didn't necessarily mean that they were evolving the software much, he says, which gave them somewhat of a technology debt.
COABIS continued its humble existence within the safe arms of the company. Years passed, technology advanced, and suddenly much more was possible.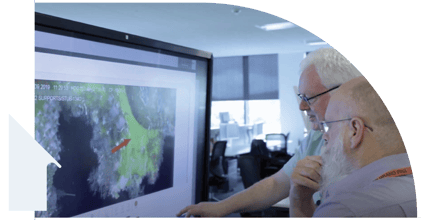 It was time to repay that technology debt
With all the advancements of the 2000s, Aker was ripe for a turn as a technology company, and so COABIS was moved under a new division of Aker Solutions called ix3. It was a unit to house all software development in the company, including their now revitalised asset integrity management software, COABIS. In 2020, ix3 was acquired by Aize, a new software company in the Aker group.
"In recent years, I've seen the need to refresh COABIS, to bring it into the same tech stack as Aker's other software and to put in the cloud so that we can offer it as a service," says McCann. Essentially it needed a clean-up, after having grown organically for many years.
"It had too many things that were irrelevant for the users. That's why the re-design of it broke it down to elements, so that the users can buy the elements that are actually relevant for them," he adds.
The software seeds that McCann planted decades ago have blossomed far beyond underwater inspections. Integrity Elements has grown into software for integrity management of anything topside, plus all types of structures, including wind turbines, bridges and more, in addition to elements for pipelines and of course, the underwater elements. There are also expansion elements if, for example, you want to add on drones.
Things are really happening now in software for heavy assets, according to McCann. "Not much has changed in 30 years. Now there is a big change. I think the reason is robots."
Robotics are upending the inspection game - doing the jobs that are unsafe or overly monotonous for humans. A robot fish for example can do an entire survey of a pipeline in a fraction of the time. These activities produce a great deal of data, which then needs to be processed and made useful.
"We are working on using AI to review the data. The same goes for drones. The drone flies a robot to a pipe, the robot connects to the pipeline and then travels along the wall taking thickness readings and detecting corrosion. The drone flies back, picks up the robot and moves to the next pipe," says McCann.


All of the data produced goes into Aize Integrity Elements, the suite to put this kind of new technology into. It fits with Cognite Data Fusion and uses advanced analytics from Cognite, while the Aize team have the domain knowledge and the technology to make it fit for purpose.
McCann says he has no plans of retiring anytime soon. The stuff he is working on these days is simply too exciting. From robotics to AI to digital twins, it's about as close to a James Bond action flick as he's going to get.
"Working now in Aize with Integrity Elements is really the culmination of everything I've done in my career," he says. "It's everything, in one application."

Want to more about the Integrity Elements application? Click here to request access to watch the webinar on new pipelines module of the application.
Check out the video below to listen to McCann's interview!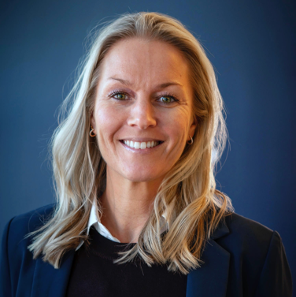 Trine is a marketing enthusiast who loves to see the effect of marketing and communications when strategy is turned into action. She is Head of Marketing in Aize and has held similar positions in Visma Software and Basware Corporation. She comes from Norway's palm coast, Kristiansand.
Stay in the loop
I'd like to receive: