As a UX designer, Alina's job is to create consistent visual components for all the ongoing projects and applications at Aize.
Alina's passion for good design started out as a Photoshop hobby which later developed into a job in design consulting and a PhD in communications.
– The beauty of UX design is being able to combine a variety of approaches, methodologies and tools in order to see the full picture and get the right solution for complex informational structures.


"I'm going to be a developer!"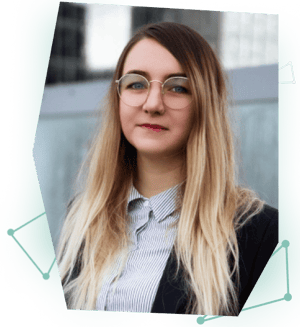 From a young age, Alina was interested in computers and programming. She thought to herself "I'm going to be a developer!", which lead to her pursuing a degree in mathematics and later statistics.
During her bachelor's degree, she started working as a freelance designer. This made her develop a strong interest in design, and she eventually took on a PhD in communications with a focus on user engagement and HCI. The ability to combine statistics, psychology and communications, all wrapped together by scientific methods, helped Alina choose a career in UX, where she could apply her interdisciplinary background.
UX design
Alina and the UX design team at Aize are working with the whole design ecosystem and are involved with all the ongoing projects and applications.
"The complexity of our domain is continuously growing and evolving, but this is also what makes it beautiful – being able to discover new opportunities for the industry.

We're so excited to see the evolvement of the structures we make together that it sometimes feels like we're watching a child grow up. This motivates us to make beautiful design structures – everyday."
The team at Aize are passionate about finding simple answers to complicated questions and software that truly improves everyday work for their users. The Design System is developed with user-centricity in mind and was even awarded the Red Dot Design Award in 2020 for being a sophisticated, yet comprehensive, design.
– For me, design is an important part of good communication and a way of establishing trust. It shows how we communicate with our clients and with the world. By putting effort into creating the design, we show that we really care about what we do and how we do it.
Working at Aize
The philosophy at Aize is that people do their best work when they're passionate about, and believe in, what they're doing. The employees are always given the freedom to pursue and test out new ideas or concepts.
– What I love about Aize is how we inspire, challenge but also learn from each other. We come from different backgrounds and have different perspectives, which makes for interesting and innovative ideas when we test out our assumptions and hypotheses.
Everyone is given the freedom and trust to work as professionals and do what they're best at. The team is tackling challenging industrial problems but still has fun along the way, with the belief that innovations can't be made with a poker face.
– I have amazing colleagues that are friendly, professional and warm. Choosing a job is in many ways like going on a date, and I was lucky enough to find the perfect match. When I found Aize, I immediately knew that this was an opportunity I couldn't miss out on.
Interested in working with us? We're always looking for new talents!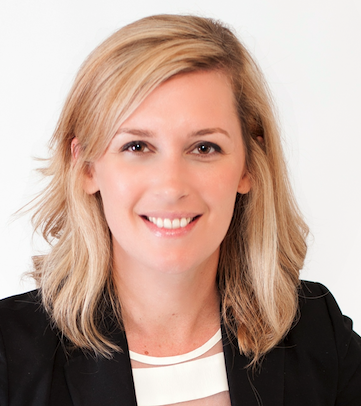 Leigh is our Senior Director People & Org. She is born and raised on the beaches of California. She completed her undergraduate degree at UCLA before she moved to NYC where she pursued her masters at NYU. She began her career in the banking industry in NYC, then moved to Houston, TX for her first role in the energy sector. When she moved to Oslo in 2016, she started a salad bar which she ran for a few years. She's now happily returned to a career in People & Org.
Stay in the loop
I'd like to receive: