At Aize, we're part developers, part explorers. We're on a mission to revolutionise project execution and operations in the energy industry, and in order to realise our ambitions we must have the right people on board. Curious and ambitious people, with a strong desire to learn and improve.

Software developer Arnt Kristoffer Sørli is one of our Aizers. He is driven by demanding challenges, and has been part of the family since writing his master's thesis for Aker Solutions in 2019. Currently he's working on CAD integrations for the NOAKA offshore project, enabling digitised and automated solutions for one of the largest oil and gas development projects in Norway.
- Alongside Aker BP, Aker Solutions and Cognite, we're creating a new standard for large energy projects, says Arnt Kristoffer.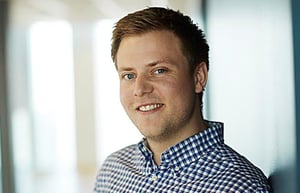 Arnt Kristoffer obtained a master's degree in civil engineering from The Norwegian University of Science and Technology in 2019. Primarily working on integrating new products in CAD software, and product distribution on new infrastructure, he's also been involved in a wide range of other tasks including frontend development and 3D modelling. Arnt Kristoffer believes he has benefited from Aize's dynamic approach to employee development.
- It's an amazing place to be for a software developer. I was given lots of responsibility early on, and feel privileged to be able to learn so many new things from my brilliant colleagues.


Arnt Kristoffer describes a collaborative work environment, characterised by a flat hierarchy and a strong focus on employee experimentation and learning across teams and departments. He believes that the cross-functional team approach, and a real diversity in the workplace, is what separates Aize from other tech companies.
The benefits of horizontal growth
Through horizontal growth, Aizers can embark on a course of continuous development and learning, building up their core abilities while positioning themselves for future advancement.
- You can easily move horizontally, and swap teams. I was quite surprised in the beginning, with people moving from software development to technical sales, but I soon realised why. Personally, I recently spent some time with the Java and Frontend team in Aize, and found the experience really rewarding, says Arnt Kristoffer.
Working with industry and domain experts, products managers, 3D developers and integration experts, our software developers benefit from having a broad understanding of several systems and areas of expertise. With regards to the NOAKA project, Arnt Kristoffer believes that understanding the subtext of business, and the inner workings of large organisations, is as important as having software systems skills.
- We're disrupting traditional industries, and heavy-asset projects operated to the same principles for decades. If we are to digitise the entire flow, we need the entire ecosystem on board. This requires both openness to new ideas, organisational skills and software systems skills.
A diverse and fun group of people
Culture matters to employee development, and vice versa. At Aize, we enable personal growth and new skill sets through openness and diversity.
- Competing perspectives are encouraged, and there's very little distance between developers and the management. Collaboration is at the heart of our business, says Arnt Kristoffer.
Magic and innovation happens when you put different shapes together to create something new. Aizers thrive on diversity, and the exposure to a range of perspectives. With so many different nationalities, backgrounds and skills, you get better solutions to the complex challenges we're working on, Arnt Kristoffer believes.
- It's easy to be yourself at Aize. We all help each other out, and although we're working on demanding tasks, there's plenty of room for banter!
If Aize sounds like a place you want to work, reach out to find out how you can make an impact with us: Click here to read more.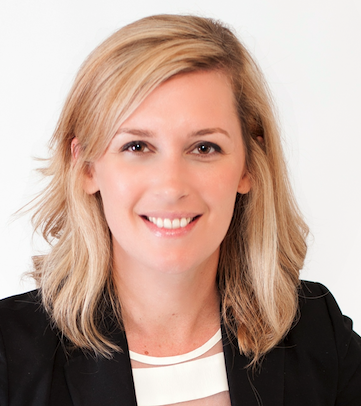 Leigh is our Senior Director People & Org. She is born and raised on the beaches of California. She completed her undergraduate degree at UCLA before she moved to NYC where she pursued her masters at NYU. She began her career in the banking industry in NYC, then moved to Houston, TX for her first role in the energy sector. When she moved to Oslo in 2016, she started a salad bar which she ran for a few years. She's now happily returned to a career in People & Org.
Stay in the loop
I'd like to receive: