Jason Brown and Ronny Øye of Aize say that they want to save companies from "Excel Tyranny". And while they mean no offense to the highly effective spreadsheet tool, these two believe that it's simply no way to manage the integrity of your assets.
"We are at a pivotal moment in time for integrity management across the entire value chain, from concept to engineering to construction and operation of heavy assets. We have reached a point when we have the technology to use data to make decisions much faster than we ever thought possible," says Brown, the Vice President of Operations for Aize.
Both Brown and Øye are oil and gas veterans, having served more than two decades in the field. They have borne witness to the slow evolution of integrity management in an industry that is highly dependent on the proper functioning of its assets and the safety of its people. And frankly, for a long time, not much changed in terms of how inspections were conducted, and how errors were discovered and reported.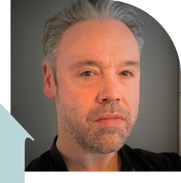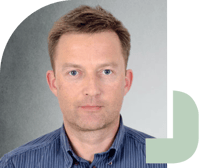 – In Aize, we believe our software can contribute to the betterment of society, by supporting companies in doing things better and more efficiently with our products. For integrity management, that means to find out what's wrong, what needs fixing, and what's going to break.
"Through the use of integrity management software, the way we uncover and respond to these anomalies has been transformed, and companies can now realise immediate value, and fix what needs fixing right away," says Øye, the Portfolio Owner for Aize's Integrity Elements software.
Digitalization is not a quick fix
For industries that have been around for perhaps a century or more, digitalisation isn't just another item on their checklist. It's an uphill climb that at times can sometimes seem insurmountable. Brown and Øye have been around long enough to see these challenges clearly, and they're not naïve when it comes to how difficult it can be to convince an entire organisation to do things differently.
"Whether you're an oil and gas operator, a wind farm, or running a chemical processing plant, you probably feel that the idea of digitalising the business is both an opportunity and a threat. We understand this, which is why our approach is a humble one: start digitalise in an area where you can see an immediate return on investment and then expand" explains Øye.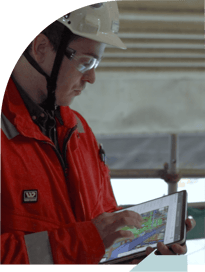 Start with integrity management
No company wants to implement a big, high cost system all in the name of digitalisation, only to discover it's not usable and it only complicates things. Brown and Øye see that their customers are more comfortable starting small and with what they know, in an area such as integrity management.
According to Øye, integrity management is ripe for improvement in many companies, as the data can be difficult to access and impossible to interpret, resulting in wasted time and effort. The alarm has already sounded and the part needs replacing immediately.
Brown shares this example, "Think about how digitalisation can change things for a pipeline integrity engineer, for example. This engineer has hundreds of kilometers of pipeline to monitor. In the past, they would do their monitoring, collect the data and send it off for third party processing. This could take up to 12 months before the results were in!"
For this Aize duo, the idea of waiting 12 months to find out if something needs to be fixed is an antiquated way of work. The software is available now, ready to transform the process so dramatically that companies can get instantaneous insight on things like how much longer you can operate a pressure vessel in your plant before repairing it, or whether you need to shut down immediately to ensure safety.
"We use data and analytics to have control. We are able to extract the necessary insight from that data to tell an operator whether they can operate safely and for how long," explains Brown.


Proving the value of a digital integrity management system is a solid first step
By digitalising integrity and inspection, you get the value immediately, serving as a solid case for proving return on investment. The Aize team says that their goal is to bring their customers to the front of the queue. Get them ahead of everyone else by using the technology available today to improve the way they operate going forward.
Aize employees are obsessed with creating versatile software products that improve efficiency, profitability and quality in any capital-intensive project or operation. A bold ambition, which the guys say still requires a humble approach.
"We know that many companies have already made big investments into certain enterprise systems or other technology. This is a concern for many, because you don't want to throw out these big-ticket items only to replace it with other software. That has been core to our approach with Integrity Elements," says Øye.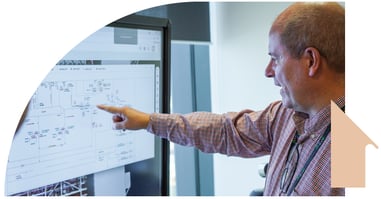 Openness and configurability are keys to customer acceptance
Brown and Øye explain that having an open interface is essential to their solution, so that it can integrate with any existing platform and technology. They can bring in third party applications and specialised analytical tools on top of that, in an effort to always deliver the best package to the customer. Lock-in is a thing of the past. Configurable is the future, they say, so that anything can be changed at any time to suit the process at hand.
"Why should we make it harder than it has to be for the customers?" asks Brown. "For us it's about improving their performance. It's about end-to-end integrity, and doing it at a pace and scale that yields immediate results."
A customer-centric approach is the only way to do it. Aize currently serves about 40 customers with its integrity software, all of whom are vital contributors to the software's continued improvement and development.
According to Brown, "we are taking 30 years of experience and putting that into a new technology stack, and we believe that the versatility of our products will have positive ripple effects on society – accelerating the transition to sustainable energy." On top of that, the Aize team throws in their deep domain knowledge and extensive customer experience, approaching the users with an offer of collaboration rather than a technology takeover.
"If you want to digitalise, our advice is to build a solid foundation of integrity. Then start layering," says Øye. "It's okay to start small, build trust in the data and the technology, and then when you're ready, you can go much faster across the entire value chain."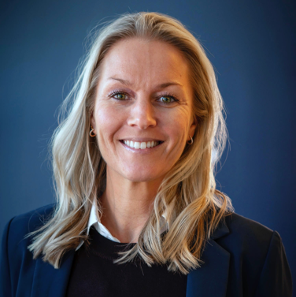 Trine is a marketing enthusiast who loves to see the effect of marketing and communications when strategy is turned into action. She is Head of Marketing in Aize and has held similar positions in Visma Software and Basware Corporation. She comes from Norway's palm coast, Kristiansand.
Stay in the loop
I'd like to receive: