As a technical lead, Geir is responsible for writing high-quality code and providing leadership and mentorship for other software engineers.
– It's truly inspiring to see a group of people working together as a well-oiled machine and accomplishing tasks in a way we never could have done alone. When we bring together a highly skilled and diverse team and we're able to find new and innovative ways to solve complex problems and create value for our customers.
We're challenged every day
Geir has his background from NTNU and graduated with a MEng in engineering and ICT. During his degree he specialised in software and product development, and in 2009 he started working as a senior engineer at Aker Solutions. He later became a technical lead at the same company and joined ix3 in April 2020. This November, ix3 was acquired by Aize, a new software company in the Aker group.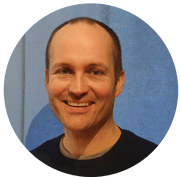 "Working at Aize is both challenging and rewarding. It is challenging in the sense that we work with value chains with many stakeholders and complex architectures with a multitude of data sources and integrations, but at the same time it is rewarding as our solutions are highly appreciated and that we have a real impact when it comes to simplifying heavy and paper-intensive processes", he says.
Geir also describes Aize's customers and partners as a source of inspiration and one of the reasons that they are constantly learning and improving.
"Our customers show an immense will, an impatience even, to change and advance. They're forward-leaning with high ambitions and wish to see concrete improvements as soon as possible. We're challenged in ways that make us learn something new every day, and we always have to bring our A game in order to match their ambitions."
A diverse working environment
In addition to international customers, Aize also has an international and diverse working environment. The company employs people with 35 years of industry experience, some who just graduated from university and everything in between, with backgrounds ranging from finance to programming and architecture.
– I have really nice colleagues. We're a good mix of people in all ages, from different countries, who bring their own unique experience to the table. Even though we're not able to meet each other we still manage to have fun at work, but I'm really looking forward till this pandemic is over and we're able to bring together everyone and throw a huge party!
"Working at Aize, you don't need a suit to be serious. It doesn't matter if you're introverted, extroverted, posh or casual – you're simply encouraged to come as you are and do what you're best at," he concludes.
Interested in working with us?

We're always looking for new talents! Click here to read more.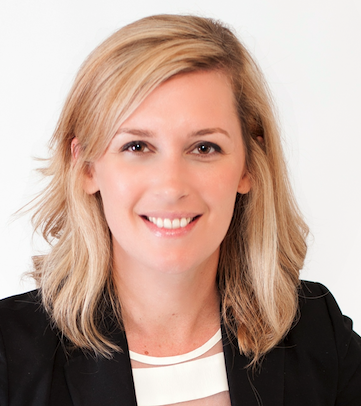 Leigh is our Senior Director People & Org. She is born and raised on the beaches of California. She completed her undergraduate degree at UCLA before she moved to NYC where she pursued her masters at NYU. She began her career in the banking industry in NYC, then moved to Houston, TX for her first role in the energy sector. When she moved to Oslo in 2016, she started a salad bar which she ran for a few years. She's now happily returned to a career in People & Org.
Stay in the loop
I'd like to receive: