Collaboration is key to establishing the first-ever, industry-wide Digital Design Basis, enabling machine-readable information to be easily exchanged between oil and gas counterparts.
For oil and gas companies, the 'design basis' is something like the holy grail. It's a coveted source of knowledge that's needed to develop an oil field, containing key information about the area, the reservoir, and the operator's requirements for solution design. This information typically is collected into a sizeable PDF and shared manually, making difficult to find information, make changes, and ensure common understanding across the value chain.
The design basis has become an outmoded and cumbersome process, a process that is ripe for improvement through the digital tools and technology at our disposal today. The Norwegian oil and gas industry couldn't agree more, which is why they have collectively decided to throw out their paper versions and go all in to build the first-ever Digital Design Basis for the industry.
A Digital Design Basis for the greater good of the industry
Together, Equinor, Lundin-Norway, Aker BP, Aker Solutions, Aibel, TechnipFMC, Aize and Sirius (the oil and gas research lab at the University of Oslo), have put competition aside for the greater good of the industry, to agree on a model and common language for digitalising the design basis. The parties have formed a working group, in which they have set up two works streams focused on domain needs and model development.
We have created a proof of concept for our digital design basis. This is a common data model and kind of shared digital vocabulary that can be used by all parties. By creating uniformity in terms of requirements, we will now be able to exchange digital technical requirements and facts about the environment with each other electronically," explains Henrik Martinsson, the project lead from Aize.


Industry agrees to speak the same language as more processes go digital
Essentially, the oil and gas players of Norway are agreeing on a digital system - a system that shares a vocabulary and has a clear structure. The various companies can still use applications and software of their choosing, but now with a common, well-defined data structure to employ, their information becomes readable and unambiguous for any application used by other suppliers or operators, for example, which will reduce the chance for misunderstandings significantly.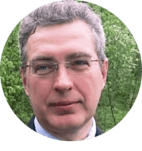 "There have been standardisation initiatives previously, but that's usually just related to the terms used. What we are establishing is something that's semantically understandable and usable on an application level; a data definition to be used directly in an application," says Mihaly Fekete, developer of the data model for the Digital Design Basis initiative, also from Aize.

As Fekete explains, the Digital Design Basis that the Norwegian companies have now modeled consists of systemised, structured information that is possible to use directly in applications. It's like a dictionary for the application developers. Essentially if you use this agreed upon language, you will be understood by all.
"A lot of standards are human understandable but not machine readable. And as companies invest in digital tools, it makes sense to be able to communicate between applications rather than solely through the engineers," Fekete adds.
Digital Design Basis has potential far beyond the borders of Norway
The Digital Design Basis team is a partnership of equals, in which everyone stands to benefit from smoother, quicker, and perhaps even more cost-efficient processes going forward. The team says that there's no reason that this collaboration must remain in Norway alone, as it's applicable anywhere.
"It's fine to develop our own software, but if we're still communicating with each other through documents, how far have we really come?" says project lead Martinsson. "But if we are able to communicate with each other digitally through our own applications, that's true digitalisation."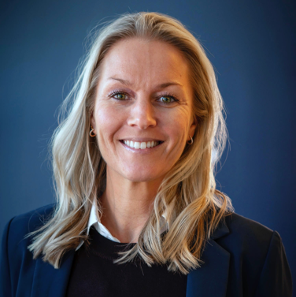 Trine is a marketing enthusiast who loves to see the effect of marketing and communications when strategy is turned into action. She is Head of Marketing in Aize and has held similar positions in Visma Software and Basware Corporation. She comes from Norway's palm coast, Kristiansand.
Stay in the loop
I'd like to receive: