We are proud to announce that Aize has been awarded a Research & Development Grant from Scottish Enterprise to develop the next phase of the Performance Elements platform, part of our Operate suite of applications!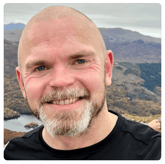 Scottish Enterprise works with partners in the public and private sectors to promote the best opportunities and deliver a significant, lasting effect on the Scottish economy, and awarded a grant to Aize in order to encourage more jobs within research and development in Scotland. The Scottish Enterprise award recognises companies that are innovative and are looking to test the feasibility of an idea or create a new product, and Aize shall use the grant for a large-scale project focusing on research and development within three main areas: advanced performance, machine learning, and production optimisation.
Head of low carbon transition at Scottish Enterprise Andy McDonald said: "Scottish Enterprise has a focus on supporting companies at every stage of growth and has worked with Aize over a number of years to support its technology development in the north east of Scotland.
"The digital solutions developed by Aize will enable greater scales of efficiency throughout many industries and it is fantastic to learn that the company is looking to growth areas in offshore wind to take advantage of economic opportunities that will support a lower carbon energy future."
"First, we want to make a digital twin full simulation of the electrical system using a machine learning model. We shall use the electrical analysis model as a base when designing the electrical system before we run a machine learning model and are able to tune and train that model so that it can be run in real time with real data. By comparing this model to what is happening in the actual electrical system, we shall be able to detect potential problems in the electrical system and hence solve them before they become larger problems. The software will also allow us to update and improve the original analysis model", explains John Murray, Senior Director Product Portfolio at Aize.
He further explains that "in terms of optimisation, we are working in areas of virtual flow metering. We are however looking at using new techniques which have not been tested before, such as replacing the need for multiphase flowmeters with much cheaper instruments and virtual flow metering algorithms. Eventually, we shall look to new markets and new areas of use for this software, so that we can apply the work we have done within condition and performance monitoring, in both the offshore wind sector and other sectors that contribute positively in regard to reducing carbon emissions."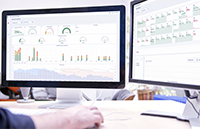 The award also signals Aize's commitment to create new jobs. With the funds received from the association, we will be able to create new jobs in Scotland, contribute to new research and development across all industry sectors, and grow as a company. The application process took over a year to complete and required Aize to represent a full business case detailing the project and finances. The project started in April 2021 after the official offer of 18 months of funding came in from Scottish Enterprise in March.

"The project is now kicked off and we're hiring new positions with plans to scale up the team over the next 18 months. This funding will definitely contribute to creating a permanent team in the long term" says John Murray.
Five years ago, Aize was awarded a similar, yet smaller, grant from Scottish Enterprise for QVi/Maintenance Elements development. The software that was developed through the grant funding has been successful and rolled out to large companies such as Aker BP.

Want to join this exciting journey?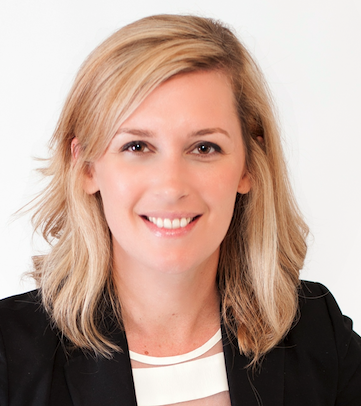 Leigh is our Senior Director People & Org. She is born and raised on the beaches of California. She completed her undergraduate degree at UCLA before she moved to NYC where she pursued her masters at NYU. She began her career in the banking industry in NYC, then moved to Houston, TX for her first role in the energy sector. When she moved to Oslo in 2016, she started a salad bar which she ran for a few years. She's now happily returned to a career in People & Org.
Stay in the loop
I'd like to receive: