– There's a good reason why we exist today.
Kevin Christiansen and his colleagues are taking on an enormous challenge. The heavy-asset industry's digitalisation effort is long overdue, and there's an overwhelming potential for improvement. But that doesn't mean everyone is ready to change their ways overnight, according to Kevin.
– As a challenger to the status quo, we do face some resistance. But once people realise how digital twins eliminate so much friction from capital projects, we think they'll be more than open to reconsider their approach.


From Senior Developer to Tech Lead
Adaptability is a value Kevin can relate to. Before he came to Aize, he worked in the finance industry. He has also worked as a consultant, and a developer for several startups within sports technology and health informatics. His versatility is probably one of the reasons why he was recently promoted to tech lead.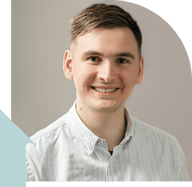 – In my new role, I serve as a bridge between many disciplines and stakeholders. It's my responsibility to ensure that we meet customer needs with functional apps.

I'd like to emphasise "functional": We love developing cool features, but I have to make sure that we remain grounded. Reliability and future-proof architecture are priority number one.
Being a seasoned developer himself, Kevin often steps in and gets his hands dirty. But his new role goes far beyond coding. He's now the one who signs off on deliverables, he mentors junior developers and keeps an eye open for new app concepts. It means he needs to truly understand the industry he serves.
What Digitalisation Can Do for Capital Projects
Kevin and the rest of Aize are challenging the old way of doing things. Having been with Aize for a little more than a year now, his eyes have been opened to how radical a change digital twins actually bring to the table.


What Kevin loves about digital twins



You can see everything, in one place: From individual pumps to entire platforms. Zoom in and out and to uncover all the information you need. Be a GP and a surgeon, so to speak.


Helps you work remote. The digital platform contains all the information, and it's up-to-date. A single source of truth.


Better collaboration, across teams and contractors. Information is available to all stakeholders, on a common platform. Everyone remains on the same page.


Decision support, based on actual data. Less guesswork, better precision.


Data collection by design. Digital twins facilitate machine learning, statistics and insights-driven improvements.


A powerhouse for learning. From day 1, your digital twin collects actionable data.


Cost savings. All of the above results in a significantly more cost-efficient project.
– I like how we're able to improve upon the old way of doing it. Capital projects are extremely information intensive, and the old spreadsheets via e-mail loop takes up lots of time. But we're developing a new solution, where everything is collected and structured in a way that feels like 2021. This alone can save thousands of man-hours for a single project.
Aize: A World of Many Languages
Developer teams at Aize are careful not to limit themselves to certain tools. While they rely on some languages more than others – Java, C# and Typescript – they're open for anything.
– It all depends on the task at hand, he explains.
The developer teams consist of a range of different roles. Back-end developers work with databases and how everything connects, before extending that data to APIs. Front-end developers and UX designers make sure the data from the API looks nice and neat, while offering a top-notch user experience. Succeeding at Aize requires a diverse team, and you never know what key you'll need to unlock the solution. However, some traits are found across the entire Aize organization.
– You have to be curious to thrive here, Kevin asserts, – always be on the look-out for how you can improve. And you have to be willing to do lots of firsts. Most of our apps are completely new, there's little precedence.
Read more: Meet an Aizer – Behind the Front-End With Developer Lucia Gomez
The Softer Side of a Heavy Industry
Kevin and his colleagues work hard, but they're rarely bored. He explains how every work week is different for him, ranging from coding, mentoring, stakeholder meetings, planning and much more.
Also, an important part of the Aize culture is to step out of your bubble from time to time, and interact with your colleagues. Kevin explains:
– The stereotypical developer, perhaps with some justification, is a bit of an introvert. And there's nothing wrong with that, but I'd say it's inevitable to feel like you're a part of the team here.
The social aspect of a workplace matters to everyone. But to Kevin, the perhaps greatest allure of working at Aize, is the nature of the mission.
– It's great fun to be a part of this, to challenge the industry on how they run capital projects. We're trailblazers here, and we get to spearhead new technologies. That's always a treat for someone like me, he smiles.

Want to hear more about Kevin's journey? Watch the full video below!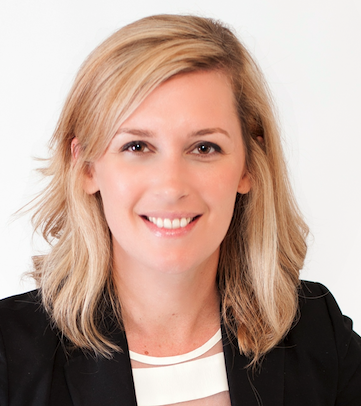 Leigh is our Senior Director People & Org. She is born and raised on the beaches of California. She completed her undergraduate degree at UCLA before she moved to NYC where she pursued her masters at NYU. She began her career in the banking industry in NYC, then moved to Houston, TX for her first role in the energy sector. When she moved to Oslo in 2016, she started a salad bar which she ran for a few years. She's now happily returned to a career in People & Org.
Stay in the loop
I'd like to receive: