Aize joins MAK and ODA's CEO Commitment pledge to accelerate diversity, equity and inclusion in the workspace.
History has shown that we need problem solvers from all parts of society to come up with the best solutions. We have seen too many products created only to fit half of the world's population properly, be it seat belts, voice recognition software or standard industrial protective equipment. Today's and tomorrow's challenges concern us all and require problem solvers from all backgrounds and with different perspectives. We simply cannot afford any more sub-optimal solutions and deeply flawed innovations.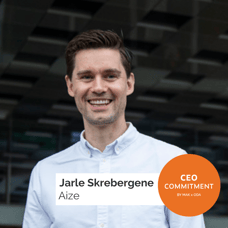 That is why Aize has joined the CEO Commitment of MAK and ODA's Diversity, Equity and Inclusion Pledge, which aims to bring together key leaders and decision-makers from businesses and organisations who believe in the value of diversity in the workplace. Increasing diversity and inclusion in business requires solutions both within and across organisations. MAK is a Norwegian non-profit organisation working on systemic change around diversity, equity and inclusion, whilst ODA is the leading network for women in tech in the Nordics. Over two dozen companies representing 13 industries have joined the Pledge to date, including ABB, Deloitte, KPMG, Capgemini, Thommessen and Pexip.
Diversity has been a long-standing challenge for the tech industry. In Norway, women represent only 30 per cent of the tech industry workforce. At Aize, we know that if we are to transform how complex, capital-intensive projects are executed in order to drive the transition to sustainable energy, we need all hands on deck. We want to pave the way for new tech talents, regardless of their background, ethnicity, gender, religion or sexual orientation. Diversity is one of the best cures for groupthink. It makes our solutions better and it enriches our working environment.
"Our employees come from different backgrounds and bring with them a broad range of skills, knowledge bases and perspectives that spark disruptive and innovative ideas. This is one of the aspects that make us good, and I truly take pride in working at a place where we inspire and challenge each other. We have seen the value of our workplace diversity first-hand, but we're far from finished yet", says Aize CEO Jarle Skrebergene.
"Aize is excited to join the CEO Commitment together with many other businesses – this is an important step towards paving the way for the next generations and for our common future society", continues Skrebergene.

The CEO Commitment is the first network of leaders who have taken a stand to prioritise diversity and inclusion at a strategic level. The initiative aims to bring these leaders together to share experiences and knowledge that will allow them to create more diverse organisations.
Aize aims to demonstrate that understanding, accepting and valuing differences between people is essential - not only for the company, but for society as a whole. We can't afford to miss out on any more talents because of unconscious biases related to people's ethnicity, gender or background. Today, Aize employs 22 different nationalities. The company's workforce is composed of 32 per cent women. We acknowledge that we have a way to go in terms to achieving a truly diverse workforce. This is why Aize is gearing up efforts to drive real change within diversity and inclusion and will continue building a culture where all employees have the same opportunities and same sense of belonging. Concretely, we aim to implement the following measures:
Annually publish data and progress metrics on the diversity of our workforce across functional areas and seniority levels.

Implement and publish company-specific goals to recruit, retain, and advance diverse talent, and operationalise concrete measures to create and sustain an inclusive culture in our organisation.

Invest in partnerships, such as the MAK and ODA Diversity, Equity and Inclusion Pledge, to build a diverse pipeline of technology talent to increase our ability to recognise, develop and support talent from all backgrounds.
"The idea of everyone having the same opportunities regardless of their gender, religion, ethnicity or background is something we wish we could take for granted. However, we recognise that there are many obstacles to overcome before this statement is reality. With the CEO Commitment by ODA and MAK we pledge to continue making diversity and inclusion an integrated strategic priority in Aize, and to be ambassadors that lead by example. We hope that many other companies will join the ranks so we can gather our efforts for a better and more equal tomorrow," says Jarle Skrebergene.


Ready to join our teams?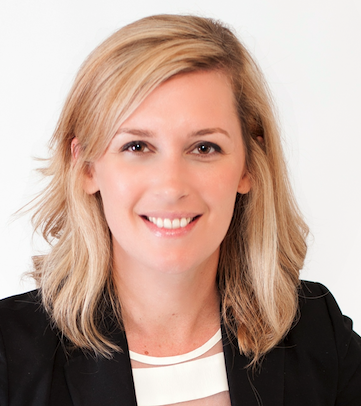 Leigh is our Senior Director People & Org. She is born and raised on the beaches of California. She completed her undergraduate degree at UCLA before she moved to NYC where she pursued her masters at NYU. She began her career in the banking industry in NYC, then moved to Houston, TX for her first role in the energy sector. When she moved to Oslo in 2016, she started a salad bar which she ran for a few years. She's now happily returned to a career in People & Org.
Stay in the loop
I'd like to receive: