Cognite CEO John Markus Lervik and Aize CEO Jarle Skrebergene are heading up Aker ASA's ambitious new technology venture, which is expected to generate dozens of new start-ups aimed at digitalising asset-heavy industries. The two tech leaders envision Norway becoming the world's leading industrial software cluster by combining industry domain expertise with top tech talents.

In a February interview with the Norwegian technology magazine Shifter, Jarle Skrebergene and John Markus Lervik discussed the development of Aixis, Aker's planned new technology investment company that will specialise in software companies supporting industry digitalisation. Aker is a Norwegian industrial investment company that is the majority-owner of both Cognite and Aize. Aker Chairman Kjell Inge Røkke plans to launch multiple specialised technology companies, aimed at solving the many challenges asset-intensive industries face throughout the project lifecycle. The cluster will be based at Fornebu, where Aker, Cognite and Aize are all headquartered.
Cognite will serve as the foundation of Aixis. Lervik describes Cognite's offering as similar to that of the iPhone: a platform that makes it possible to build and distribute applications, which solve thousands of problems in a simple manner. Aize is using the Cognite Data Fusion (CDF) platform that integrates and contextualises industrial data to develop a fully-digitalised execution model for Aker BP's NOA development - one of the largest remaining oil and gas fields offshore Norway. The result will be an ecosystem of services connecting all project stakeholders, giving them access to a single source of comprehensive, up-to-date, correct data. Similarly, the new start-ups will be developing applications using the data that is collected, systematised and analysed through CDF.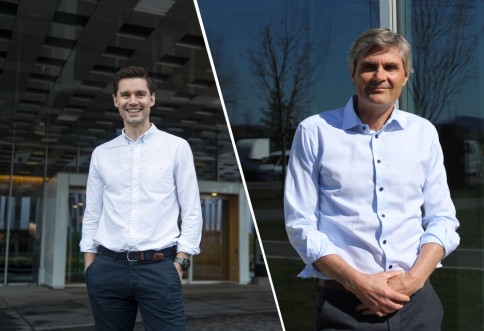 Combining domain knowledge with tech talents
"The platform can be used by everything from individual workers in a company, to major advanced improvements of the main work processes and value chains," says Lervik. "We will combine domain knowledge from the industry with the best tech talents. The goal is to make Norway the world's best industrial software cluster. It is entirely possible. Norway is very well positioned due to the strong domain knowledge we possess. We are also starting to get a lot of good software expertise."
Aize knows all about attracting software expertise. The company was established a year ago by Skrebergene and CTO Frode Strand. Today Aize has over 100 people, of which 60 are working on developing advanced software applications for the project execution of NOA, scheduled to come on stream in 2027. By the end of 2021, Aize expects to have reached 200 employees, most of them developers.
"We're in the process of developing a unique industrial software hub here at Fornebu, which is gradually transitioning from the oil and gas sector" to the renewable industry and other sectors, says Skrebergene, who believes Aker's new technology venture will benefit the Norwegian start-up scene at large. "This gets noticed internationally, which is good for attracting both expertise and capital."



Acquisitions to play a central role
Acquiring promising new start ups will play a central role in developing both Aize and the greater Aixis portfolio, says Skrebergene, pointing to the benefits of having a long-term, financially-strong owner such as Aker leading the charge. Aize grew in 2020 both organically and through the acquisition of Aker Solutions' software company ix3 and IP from Kvaerner.
"You can hire a lot of smart people through traditional recruitment methods, but nothing beats finding established environments that complement the company strategy, and where you see clear synergies. It is a key part of our growth strategy," says Skrebergene.


Want to make an impact with us?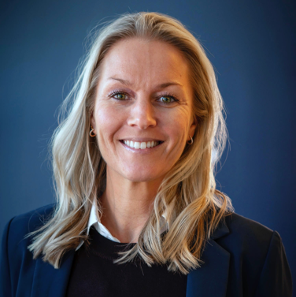 Trine is a marketing enthusiast who loves to see the effect of marketing and communications when strategy is turned into action. She is Head of Marketing in Aize and has held similar positions in Visma Software and Basware Corporation. She comes from Norway's palm coast, Kristiansand.
Stay in the loop
I'd like to receive: