«We're safe, and we know we're safe» - We repeat this mantra all the time, in Teams meetings, sales pitches, explainers, maybe even socially (when we have time for that). But why?
Aize UK Director Jason Brown explains it this way:
– «We're safe, and we know we're safe» is the definition of trust in our product. What we're always aiming to do with maintenance and integrity in Aize is quantify risk. We try to help you with this question: «Will your risk profile worsen if you do nothing?»


Maintenance reformed
Jason is one of the people we might call a «focused contributor to the industry's current digitalization journey», with more than 25 years of upstream and downstream experience, covering maintenance, modifications, operations, and asset integrity management.

jason

But this trust issue is top of mind for everyone in our company involved with making the product. We know that people like our people, with all that experience, will always be asking themselves:
«How do I know I'm making the right decision for that asset at that time?»
Still, workers in the industry spend days looking for documents, never genuinely trusting that something on a hard drive or in the pocket of a coverall is the most up-to-date or correct version of anything.
We promise to maximise the data available within existing systems, harness the competencies of your people and transform your work management within a new, single digital workspace.
Aize is available on any device from any location and delivers all available maintenance data and associated intelligence. Easily search and collaborate on up-to-date, beautifully visualised information.
All this allows your people to work better across all activities and focus on optimising maintenance and tasks.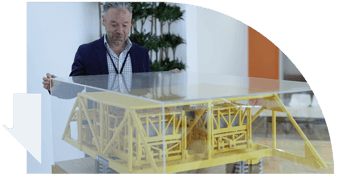 Cost-cutting
When planning a modification on an asset, you usually need a trip offshore. People may need confined space permits to prepare for the job because they do not know what they will be facing when they enter the areas.
You want to see what the platform looks like, to know where the project will be done, where you will be doing the modifications. You get the tape measure out to check space for lay-down areas or access routes to a location.
On top of that: Flight logistics, the required training, getting actual beds. Overall, costs of £2000 a day?
With images and other information readily available in the Aize tool, you negate the need for those trips and make planning so much easier. The maintenance planner role becomes an onshore role.
Aize allows you to click, search and look at precisely what you want in seconds. And either way, if Aize is loading the documents into the tool or serving you the location of the data, you know you are looking at the most up-to-date version of that piece of information.


Time-saving
With easier access to detailed visualisation across various formats, accurate data, and domain-specific analytics in the Aize tool, you can suddenly confirm theories or answer questions you might have on a location or a piece of equipment.
Our VP of Product Management, Ronny Øye, puts it like this:
– So now I'm telling you as the maintenance supervisor: «We don't need to go into that vessel; I perceive no risk. » But would you trust me?
- The traditional way of work tells you that you must go into that vessel every five years. Now I might say, «we don't», based on the information available via just a few clicks. And we could potentially defer or delay a turnaround or some parts of it.

Coupling the visuals with the gathered inspection data means there is now an opportunity to move away from the time-based inspection paradigm to a physics-based dynamic integrity assessment based on all available information at your fingertips. Your internal processes and procedures may not be there on day one, but Aize is here to support your journey.
This is again where trust comes in. For many, that is still a question of quality of information, often based on someone's view on best practices.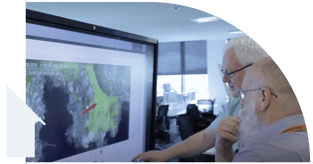 Aize, on the other hand, provides operators with a single view and access to all the underlying data – wherever you are, real-time, and directly to your device.
Aize's unlocking of masses of data, and accessible visualization of that data, create tremendous time savings for engineers, planners, and others, who can focus attention on other high-value tasks.
Aize is the workspace that helps you visualise and collaborate on otherwise siloed information, but we know trust is critical in this new world.
– Go back to that operator statement again: «I'm safe, and I know I am». That means I trust, at the right time, the integrity of my platform and the safety of my people, says Ronny Øye.
Less data corruption, confidence in information, and easier collaboration mean fewer hours spent on maintenance planning, avoiding offshore trips, and cutting costs.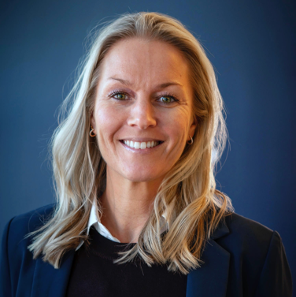 Trine is a marketing enthusiast who loves to see the effect of marketing and communications when strategy is turned into action. She is Head of Marketing in Aize and has held similar positions in Visma Software and Basware Corporation. She comes from Norway's palm coast, Kristiansand.
Stay in the loop
I'd like to receive: