As the oil and gas industry is digitalising to enable emission reduction, decarbonisation and optimisation of maturing basins, it's no doubt that an efficient collaboration across stakeholders has never been more important to achieve situational awareness and improve margins.
In the past year, with work-from-home becoming the new normal, the way we collaborate has changed drastically. So how can we untangle the many challenges faced by a remote workforce? Luckily, the digital twin gives us the answer. In this article, Aize CTO Frode Strand explains how.


The digital twin: a tool to connect remote employees
As the distance between partners in the ecosystem increases, the digital twin makes your physical location irrelevant, giving you a chance to access up-to-date information no matter where you are. "The digital twin is an information model where data comes from many applications used by many users, so the data is fluid and changes every minute. Everything you need to access is a device and an Internet connection", explains Aize CTO Frode Strand.
By reducing the need for on-site visits, the digital twin allows you and your partner ecosystem to save time and meet the many social distancing regulations.


Collaboration becomes easier with a twin
More than anything, designing, constructing and commissioning a heavy asset requires organising the information input from vendors, partners and contractors in a timely way.
That's why parallel to digitalising and cleaning the data, we must ensure an efficient collaboration with a well-aligned partner ecosystem. But how can we do so?
We believe that the digital twin provides the answer. Partners and geographically spread-out employees must be provided with the technological tools to overcome the challenges of meeting remotely.
With a digital twin, everyone will have access to the same information, which means spending less time managing coordination and communication, and more time spent discussing issues. Face-to-face-meetings to review design issues will be replaced by video meetings where everyone is looking at the twin in real time, leaving comments for further discussion directly in the twin.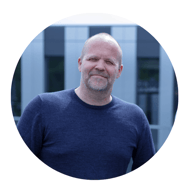 "We've all noticed that language alone is not enough to drive a proper conversation around assets. This is because we attach different meanings to words. But if we introduce an object, a drawing, into the conversation, then everyone is looking and talking about the same thing – and this is a very powerful concept", explains Strand

.
By looking at the same virtual asset, everyone in the ecosystem will be more inclined to participate to the discussion.


Better information and understanding
When you can't look at the real asset, the twin is definitely the tool to disseminate information and understanding. "With employees spread out across locations and using different applications, there's a lack of capability integration and somatic understanding, which makes it hard to see the overall picture.
The pandemic accentuated this aspect to the fullest because of the impossibility to meet in a meaningful-sized group, which increases the friction of logistics", Strand continues. With the right data, you can resolve costly mistakes before they even happen.

"The twin picks up the useful part of the data and provides the catalogue to you – in a way that is meaningful for you", adds Strand, explaining how the twin can easily be filtered depending on the user's needs.
On top of it, the digital twin promotes a clearer collaboration before, during and after a project is executed. Partners and employees can review, inspect and provide feedback directly in the digital twin, knowing exactly who made changes and when. "The twin is like an orchestration of data telling a story. It keeps tabs for all the changes, so every time a user works on it, the twin reflects that in real time", says Strand, highlighting how the twin makes it easier to track progress and prevent disputes, promoting personal accountability in heavy-asset projects.


Meeting new regulations and training new employees
To meet the new compliance regulations, many industries started to recognise the potential of digitising their data to access it remotely and make real-time operational decisions. At the same time, many recognised the need for supporting new employees remotely, because of the limited number of personnel physically allowed on the site.
Not surprisingly, those companies that had already started their digitalisation journey in the past years were much better prepared to deal with work-from-home regulations when first ordered. With the digital twin, new employees can be trained on work operations before they even set foot on the asset site.
"The digital twin is right there for you when you have to operate in a virtual environment. For sure, we see a lot of opportunities to use it to train employees remotely", says Strand.
For example, employees operating offshore need to be familiar with the platform and its equipment to work effectively on the first day on site. When new hires lack the chance of training on-site, the digital twin provides a good alternative to familiarise with the asset. "With the digital twin, you can visually handle the fact that many people are manipulating data in real time. There's definitely an added value for companies that decide to bring together all their data and have an ongoing dialogue with people at different levels – which definitely helps new employees joining remotely", concludes Strand.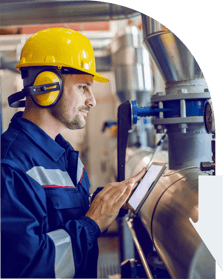 Want to read more about the benefits of using a digital twin? Check out this article!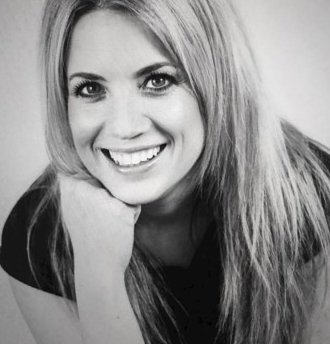 Louise works in our marketing department in Aberdeen, Scotland. Although her degree and core specialism is graphic design, she has also gained extensive marketing and communication experience over the years. Working in the oil and gas industry has given her fertile ground to work creatively within an environment that is demanding, challenging but rewarding.
Stay in the loop
I'd like to receive: