Since our launch in October, we've grown at an incredible pace. 70 employees have become 140, and we're continuing to recruit the sharpest minds to develop the best digital twin on the market.
We've had a chat with our CEO Jarle Skrebergene and CTO Frode Strand - Have a read and see what they think about the future in tech, renewables, and the most important mechanism for any software company in order to succeed.



Making better decisions
The end of bad data management and expired information in large, industrial projects can be nigh. A better user experience, more accurate data and more efficient interactions are just some of the benefits of using a digital twin.
"Our ambition is to transform how large, complex projects are executed by facilitating for a more extensive and integrated use of software", explains CEO Jarle Skrebergene.
Aize is already well under way and based on the platform Cognite Data Fusion we have developed a digital twin that is more sophisticated and user friendly than other similar solutions on the market. And as a fast-growing tech company we're not the ones to shy away from challenges – our flagship project entails developing cutting-edge software for the NOA/Fulla field in the Northern Sea, the largest and most complex project on the Norwegian Continental Shelf.
"We are developing the best digital twin on the market. Anyone who needs to build something large and complex will benefit from using this type of tool", says CTO Frode Strand.


But what is a digital twin, and what are the benefits of using one?
The digital twin consists of a preselected set of data from all applications that are used in a project, giving all relevant collaborators a correct perception of the current project status.
With help from the digital twin, you can monitor the situation, anticipate future challenges and assess the impact of changes. An updated and live digital twin is also an important tool for operation and maintenance, which are areas where Aize has a comprehensive set of applications.

"The main problem today is that the information flow is inconsistent, and that relevant people have conflicting information. Some may work with information that is up to date, some with information that is two days old, and some with one week old information. This leads to confusion between the involved disciplines and collaborators regarding the current state of the project, which in turn often leads to the management getting a delayed picture of the situation. With a digital twin everyone has a real-time picture of the situation, which means better and more accurate decisions", Strand explains.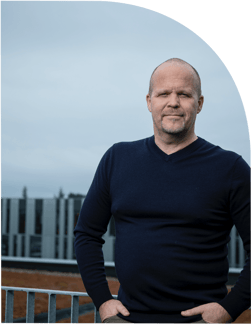 Green technology
The tool can also be used in other areas – such as the renewables industry. As a partner of Aker Horizons, a company dedicated to making planet positive investments through green energy and technology, Aize is already involved in several renewable energy projects.
"In this sector, you meet many of the same challenges as in the oil and gas industry – be it bad data handling, difficult user interfaces, outdated information or decisions being made on the wrong basis. Our software will address all this, and we wish to be a central part of the development of the renewables sector. While contributing to a greener future, we also see this as a great opportunity to attract talents from all over the world in order to create a leading hub for digital expertise – an important area to strengthen within the Aker system", says Skrebergene.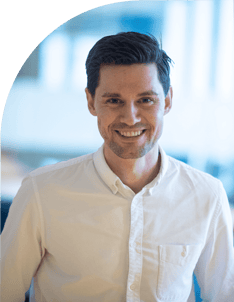 Striving for an inclusive working environment
Since our launch in October, we've grown at an incredible pace. 70 employees have become 140, and we're continuing to recruit the sharpest minds within both sales and development of industrial software.
At the end of 2021, we hope to have gathered a team of 200 motivated Aizers for the challenges to come. As well as keeping a strong focus on sustaining and encouraging an inclusive working environment, we believe that giving all employees a large degree of freedom to realise their own potential will benefit both our company and customers, and give our software a little something we like to call the "human touch".
– The most important mechanism for developing good software is that the people behind are able to talk to each other and thrive together, both internally and with our customers. Therefore, we always look for people who are good at talking with each other and solving problems together, and we believe this is a key contributing factor that makes Aize one of the most exciting places to work", says Strand.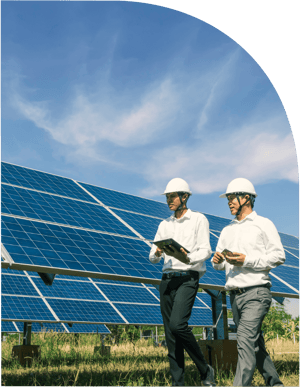 Want to take part to this exciting journey?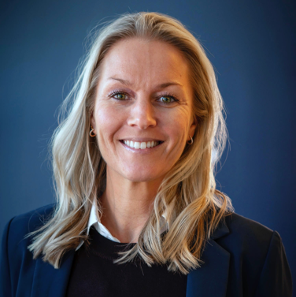 Trine is a marketing enthusiast who loves to see the effect of marketing and communications when strategy is turned into action. She is Head of Marketing in Aize and has held similar positions in Visma Software and Basware Corporation. She comes from Norway's palm coast, Kristiansand.
Stay in the loop
I'd like to receive: