When we present Aize, we know there might be a perception in some companies that we are trying to replace their existing systems. That our solution is an SAP alternative, aiming to take over the tasks those tools perform. But don't worry.
How Aize integrates your existing investments
We understand that kind of offering is extremely difficult for any company to swallow. It's far too big. Swapping out systems like that is something that you do once a generation.
– That's why we fit in, integrate smoothly, and play nicely with these other systems that you have in place, that you've made significant investments in, and all your people are accustomed to using. We add significant value on top of those existing systems rather than replacing them, says John Murray, Senior Director at Aize.
Here's the added value
Let us use one of our big customers as an example. They are pulling maintenance data from their maintenance system and documents from their document library. Even the 3D models are coming from their own system. We assemble all those data sources and present, organise and visualise that data for them.
– Aize gives them the ability to prioritize the maintenance tasks they're working on day to day and acts as their main portal for managing that data. The most significant added value our customers have seen is around the most straightforward stuff.

Just being able to find the document that they're looking for quickly and easily or being able to pull up the maintenance data that they're after. And to have that all in one place and through one portal is a real gamechanger, says Murray.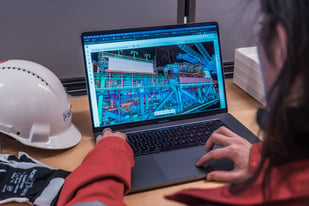 Secondly, we want to interact with those 3rd party systems in the other direction.
– So, if somebody is updating a maintenance case in Aize, the results of that should relay back to the source system. So that should go back into the SAP, for instance, says Murray.
– If there's a workflow in Aize, the output might be a work order or an action. Then that needs to go back into the source system to be controlled.
We have our specialties as Aize. Maintenance data, condition-based maintenance data, control system sensor data, managing integrity, and inspection data – we know what we're doing. We develop our own logic and models. We've got our model library that works on these different pieces of data to allow customers to prioritize planning, predict failures, and complete maintenance and operation scopes in the most efficient way.

We work with your partners
At the same time, we appreciate that we're not experts in everything and every area.
A company might have 30 years of experience delivering a particular type of product, whether it's a variable speed drive or a pump, or they are experts in process and production optimization; These are all areas where there's a significant barrier to entry for us. A massive amount of development would be needed to develop something equivalent.
– In those cases, we work with those partners to offer those services into Aize. We're saying you can have the data from that ABB system or for that Siemens system integrated with the rest of your data, says John Murray.

And also: If you have your own models or analytics that you want to develop or add to the customer system, we can also work with you and your partners to host it. We have got a model hosting area to host that kind of functionality.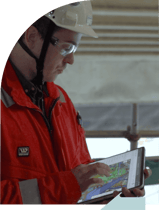 – That allows our customers to work with their partners to develop something, and then we can deploy it, host it, and look after it on our platform. Equally, we can provide an interface to your system to get the input and write results back to it if that's the setup that works best for you, the Senior Director explains.
Aize also has an aspiration to take data from those types of systems and then do more with it.
– We're not going to make a process model for multi-phase virtual flow metering of a subsea system, for example. There are many options for that out there that we can use. But with access to that data, we could do something better with it for the customer, combining this with the rest of the data for the asset, says Murray.
In essence, we can solve new use cases using the output of your third-party systems, and we can solve these problems without replacing what you have already got.
Want to get in touch?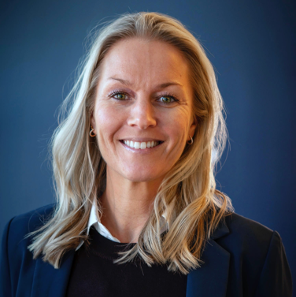 Trine is a marketing enthusiast who loves to see the effect of marketing and communications when strategy is turned into action. She is Head of Marketing in Aize and has held similar positions in Visma Software and Basware Corporation. She comes from Norway's palm coast, Kristiansand.
Stay in the loop
I'd like to receive: