We're taking our customers on a migration journey from Coabis to our new application, Aize Integrity Elements, introducing an improved and future-proof way of managing the integrity of every component of every asset.
Managing the integrity of an asset means identifying problems, what needs fixing and what's going to break. For heavy asset projects like offshore oil rigs, wind farms, or chemical processing plants that are highly dependent of its assets and the safety of its people, the evolution within Asset Integrity Management (AIM) has been surprisingly slow. For a long time, not much had changed in the terms of how inspections were conducted and how errors were discovered and reported. This is why Coabis was developed – a software that helped manage every component of an asset through an inspection and integrity management system for pressure systems, pipelines, and substructures both subsea, topside and onshore.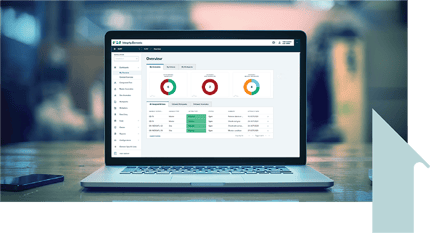 Coabis – Component Orientated Anomaly Based Inspection System – has been continually developed and improved since its dawn in Aberdeen in the 1980s. As the original developers of Coabis, Aize builds on over 30 years of inspection and integrity software knowledge across 30+ customers and over 1500 assets. Now the time has come to present a new generation of AIM system for businesses that are ready for what the future has to offer.


"We've definitely seen a shift in attitude in the last two years. It's no longer a traditional race to be second but a continuous effort to be ahead and stay ahead. At Aize, we're very lucky to have a loyal customer base of forward thinking and agile players that trust us and what we do. Their behaviour and attitude towards exploring new solutions has been brilliant," says Jason Brown, SVP Sales and head of the Operate Portfolio at Aize.

Aize Integrity Elements – the semi-new kid on the block
With Aize Integrity Elements, it's not just about moving Coabis into the cloud, redesigning and improving the industry standard for integrity support solutions. Aize Integrity Elements offers improvements and transformation in five key areas:
Configuration over customization: Coabis was a solution that needed customisation. With Aize Integrity Elements we're able to deliver an out-of-the-box solution where everything is configurable and can be fully adjusted to the way each business works. The customers immediately get their hands on the software and can explore the solution from anywhere.

The data does the heavy lifting: the days where systems don't connect and data is transferred manually are over. With Aize Integrity Elements, we let the data do the heavy lifting for you. Compared to Coabis, you'll be given more opportunities for optimisation and will experience efficiency gains from the start.

Solutions made for collaboration: we have solutions that can be used by both experts and generalists alike, so that everyone can utilise the application to work on their day-to-day responsibilities. By streamlining the collaboration and making teamwork across borders or time-zones hassle-free, every team member can use their skills, competencies, and know-how by working hands-on with the software themselves.

The force of cloud computing: by migrating to the cloud we're easily able to connect you to the latest hardware – be it subsea cameras, drones, or autonomous vehicles. All information is accessible at your fingertips, allowing for communication and collaboration from anywhere in the world. This, combined with the power of cloud computing, drives up the efficiency by tying all the elements together.

Modular in design: our application is modular, meaning that we're able to tailor it to each customer and build it like you would build a masterpiece from pieces of Lego. You can start off by digitalising one area and see an immediate return on investment, and then expand further. If you want to add more computing power, integrate new systems, or throw some machine learning into the mix down the line, Aize Integrity Elements will let you benefit straight away and build as you go. Bottom line – you only pay for what you want and need.





"Aize is very excited to present an improved AIM system, but it's important to mention that we didn't do this all by ourselves. We invited the customers to develop Aize Integrity Elements with us – they tested the application and provided Subject-Matter Expert (SME) support, helping us get to where we are today. Because of their contribution to developing something that can significantly impact their business, we're confident that Aize Integrity Elements will give them a measurable impact from day one," says Jason Brown.



Digitalising a surprisingly manual industry
The heavy asset industry is surprisingly manual, and digitalisation is far overdue. Aize Integrity Elements is only one step on Aize's digitalisation journey. Our goal is to create a full digital experience through every milestone: from gathering insights to design, fabrication and construction, and ultimately operating an asset. By leveraging the strength, experience, and expertise inherent in the larger Aker group, Aize can get to the pain points quickly. Therefore, we don't question if we can solve industry problems – the question is how.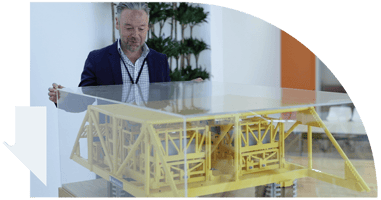 "Aize might be new, but the competence isn't, and nor are the customers. Due to our deep industry roots and technical domain knowledge, we're able to prescribe the right solution by moulding our knowledge into a system that speaks the customer's language. We have a great deal of trust in our products, and you definitely learn a thing or two after supporting customers in the industry for 30 years," says Jason Brown.

Watch the full video interview with Jason Brown!



Ready to join our teams?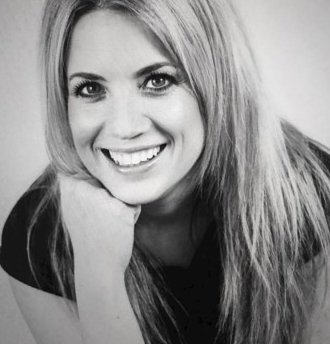 Louise works in our marketing department in Aberdeen, Scotland. Although her degree and core specialism is graphic design, she has also gained extensive marketing and communication experience over the years. Working in the oil and gas industry has given her fertile ground to work creatively within an environment that is demanding, challenging but rewarding.
Stay in the loop
I'd like to receive: