As the summer temperatures still inch upwards and the work pace decelerates, it seems like an opportune time to reflect on the first half of 2021. To say it's been an eventful few months would be an understatement.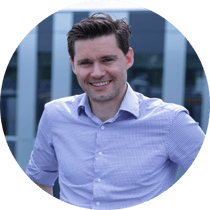 In January, I wrote in my New Year's letter that "2021 will be the year we truly fulfil our ambition." Looking back, I may be inclined to add: "but be careful what you wish for."
Developing pioneering industrial software on a tight deadline, with a new constellation of partners, for the most complex project to be executed offshore Norway over the next years is demanding. Doing so while scaling up the organisation at a breakneck pace and expanding into new verticals makes it no less challenging.
It's been long hours, complex processes and mind-bendingly difficult tasks. But as one of our newly recruited developers, Gyula Váradi, pointed out: "you can't really get motivated by a small challenge." His comment aptly captures the prevailing mindset and culture at Aize, of which I am very proud. It's a culture characterised by an optimistic can-do attitude, team spirit, playfulness and frank, open discussions.
This culture has been the driving force behind our many accomplishments over the past six months.
We have accelerated the software development in the NOA Fulla digital twin project in close partnership with Aker Solutions, Aker BP and Cognite. We have successfully onboarded OKEA to a future-facing subsea integrity and inspection management software, building on our 30 years of experience as a software provider in this domain. And we have good traction in the early days of a five-year program with Aker Horizons to integrate digital into their companies within renewable energy and low-carbon solutions, from development through to operations.
In other words, we are in a challenging, but rewarding situation, with strong customers and partners. For Aize to succeed in the long term, it boils down to our ability to establish and preserve a true product-led software culture based on our memorable values. That's why we have made several senior hires that will start after the summer.
One of them is Christian Møller, who joins us as our Chief Product Officer. He has a strong passion for building an organisational culture that revolves around products over projects. He is joined by Linn Johnsen-Haglund, who joins us as Chief People Officer, a new role in the company. She has a demonstrated history of building strong and diverse teams in international tech environments. Introducing a Chief People Officer only illustrates how important it is for us to enforce a "People First" approach to managing our company's most valuable assets.
They are two of several senior executives who will be joining our ranks. Others include Michael Link, Vice President of Engineering; Mona Perseydi, Head of Renewables; Lars Kvaalen and William Dileso, Vice Presidents of Business Development; and Hans Christian Berge, Head of UX Design. Many of them are industry veterans with decades of experience from leading tech companies including Microsoft, Kongsberg Digital, Schibsted, Fastly, Telenor and Opera Software.
All of them share a common belief that Aize is the most exciting software environment to be in for purpose-driven developers who wish to play a role in shaping the fourth industrial revolution.
Their competence and experience will serve us as well as we enter a defining phase for the company, which will see Aize transition from being a software R&D company to being a software supplier. In order to do so, we need to succeed in three areas:
Continue the strong partnership with Aker Solutions to ensure that the NOA Fulla project effectively employs our software applications. The proof is in the pudding. Should we succeed with developing a fully-digitalised execution model for the project, we will have firmly established Aize as a pioneering industrial software provider enabling the full-scale digital transformation of heavy-asset industries.

Develop a digital transformation roadmap with clear priorities for Aker Horizons' portfolio companies to create a digitally-native value chain that leverages industrial software and delivers projects faster and more efficiently.

Build on recent successes to onboard our customers in the integrity, inspection and maintenance management onto future-facing software applications that will unlock substantial value for operators of assets not only in oil and gas, but also in other industries.
Should we succeed with this, the sky's the limit for the value Aize could create together with our customers, making complex processes go faster, cheaper and greener. The key resides with our people and how we collaborate on the extremely ambitious goals we've set. There's no doubt in my mind that we have the talent, the competence, the industrial insight, the experience and the grit to do so. What remains is functioning optimally as a team and for each to play her or his role in ensuring Aize lives up to its full potential. Our organisation is still under development, but we're getting there.
As we charge full speed ahead into the second half of this defining year for our company, I know the road will be bumpy and the work will be hard. Mistakes will inevitably be made. We will learn from them. And just as importantly, we will celebrate our successes.
And remember to always see things differently – that's where we have our edge.
So, let me conclude my letter by congratulating each and every one of our Aizers, our consultants, our partners and our customers on the achievements accomplished to date. I wish you all a well-deserved holiday.

- Jarle Skrebergene, CEO at Aize


Ready to join our team?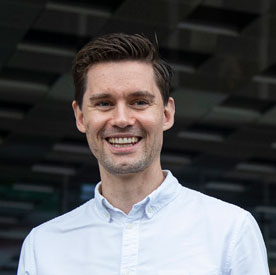 Jarle Skrebergene, CEO at Aize. Skrebergene joined Aize from Cognite, where he held the role of Vice President of Customer Success, EPC and OEM Lead. Skrebergene has previously worked for Arkwright Consulting and Kongsberg, where he was notably part of Kongsberg Digital's management team. He has a master's degree in Industrial Economics and Technology Management from the Norwegian University of Science and Technology (NTNU) and in Corporate Finance and Financial Risk Management from The University California San Diego.
Stay in the loop
I'd like to receive: