Tech talents from across the world are joining the rapidly-growing software company, driven by a wish to accelerate change.
The energy sector is changing fast and Aize aims to keep up. Established one year ago to radically improve Norway's EPC competitiveness through a more cost-efficient, tech-enabled delivery model, Aize is already expanding into the renewable energy sector through a collaboration with Aker Horizons' portfolio companies.
Aker Horizons is a planet-positive investment company dedicated to investing in companies within renewable energy and decarbonization technologies that make material contributions to reducing emissions or promote sustainable living. As a result, Aize aims to double its number of employees by year end, to 200 people, most of whom are developers.
Moving into the renewables industry
"The fact that they're entering the renewables industry was certainly a motivator in moving to Aize. There's so much work to do and it's not being done soon enough," says George Todd, who joined Aize in April as a principal software architect.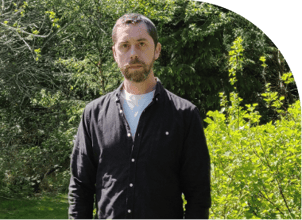 "The digital twin doesn't have to be for oil and gas, it can be for other facets of the industry."
For the past year, Aizers have been hard at work seeking to crack the code for developing digital twin platforms for heavy-asset industry projects, using Aker BP's NOA project, one of the largest remaining oil and gas fields offshore Norway.
The software products developed for the NOA project will have applicability to adjacent industries, such as renewables. By enabling more efficient project execution and more manageable operations, Aize hopes to accelerate the transition to renewable energy, where margins are lower.
The pioneering aspect of the work is what appeals to newly recruited Gyula Varadi, a senior frontend developer.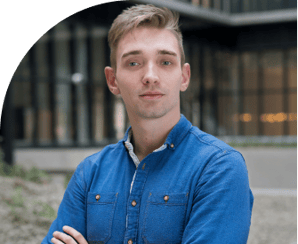 "What I'm working on as part of the renewables team is totally new – not just the technology side, but the whole domain," says Varadi. "I'm currently working on an equipment catalogue application designed for hydrogen plants, although we're planning to reuse it in other renewable segments as well. It's still a prototype, but if we succeed, we hope to make building hydrogen plants much simpler and drive down costs. One of the biggest problems with renewables is the price.
To be sustainable, costs sometimes need to be halved. With an equipment catalogue you could start working on these plants and pick and choose what you need, just like you would when you're shopping for clothes online.
There are a lot of big challenges involved, but you can't really get motivated by a small challenge."


Aize's new cutting-edge software is powered by the Cognite Data Fusion platform, which integrates and contextualises all industrial data.
"I'm looking at the software and I can see how it is easily transferable to other industries. It's really exciting," adds Ross Mitchell, who recently joined Aize in Aberdeen as a software developer.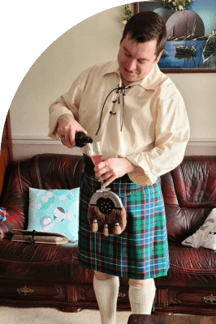 While surprised by the fast pace at which everything moves at Aize, Mitchell says his favourite thing about Aize so far is the community. "We're an eclectic bunch, but everyone is so warm and friendly, and if you are needing information on something there is always someone who you can ask."
Diversity, playfulness and creativity reside at the heart of Aize as a company, which strives to make the complex intuitive, and enable collaboration to create new solutions and see things differently.
"Aize has a reputation as an innovative and creative tech company, and I'm seeing this firsthand now," Todd concludes.

Want to take part to this exciting journey?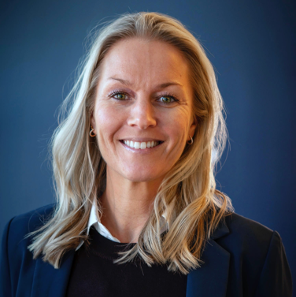 Trine is a marketing enthusiast who loves to see the effect of marketing and communications when strategy is turned into action. She is Head of Marketing in Aize and has held similar positions in Visma Software and Basware Corporation. She comes from Norway's palm coast, Kristiansand.
Stay in the loop
I'd like to receive: