Bridging the physical and digital world was once the prerogative of science fiction writers. Now they're in the company of software developers who seek to crack the code for developing digital twin platforms for heavy-asset industry projects. Despite making headway, Frode Strand and his IT team at Kværner were facing cost restrictions that kept the finish line out of reach. Then came a phone call in March 2020 that would change everything. One year on, Aize founder and Chief Technology Officer Strand reflects on the establishment of the company and landing "the dream project."
In March 2020, as the cascading effects of the Covid pandemic steadily gathered pace, a handful of Aker Group executives launched a new initiative. Its code name: Project Normandie. The purpose of the project was to radically improve Norway's EPC competitiveness through a more cost-efficient, tech-enabled delivery model. As crude oil prices tumbled to historic lows and projects were put on stand-by, there was a growing sense of urgency to future-proof the Norwegian supplier industry.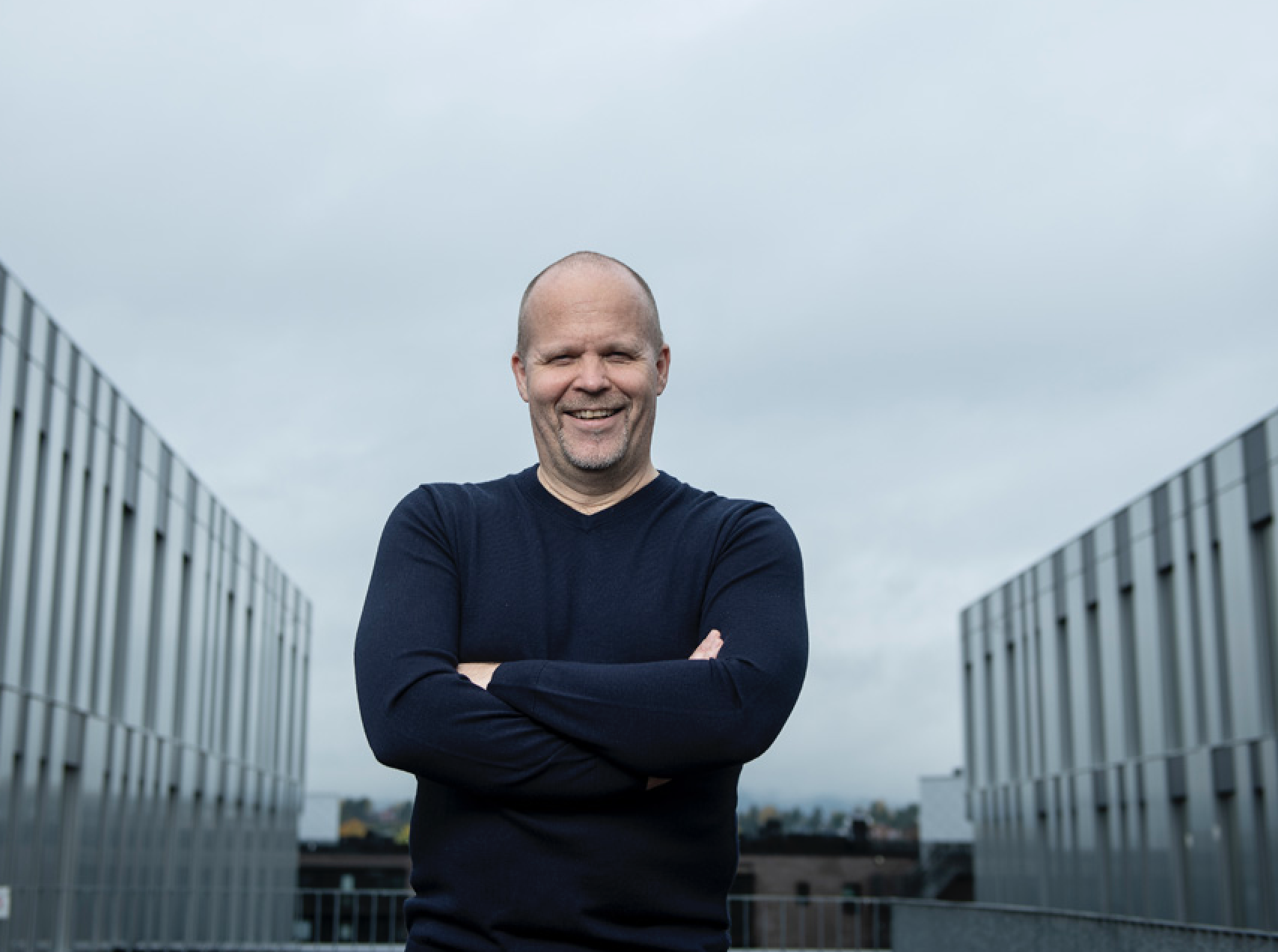 "Cognite CEO John Markus Lervik and Jarle Skrebergene, with whom I had been working as part of Cognite's engagement for Kværner, called me up and said: "Frode, would you like to be part of something fun?"," Frode Strand recalls. "Of course I said yes. I was the CIO of Kværner, where we had been running a digitalisation programme for a couple of years. My motivation was to get the horsepower needed to accelerate digitalisation within Kværner. IT is ridiculously expensive, so Kværner wasn't in a position to do all the things I wanted to do. Restructuring the way you do IT at the Aker Group level was long coming. This seemed like the potential start of that sort of action, as it proved to be."


Project Normandie
The team behind Project Normandie, which included Aker majority-owner Kjell Inge Røkke and Aker BP CEO Kalle Hersvik, concluded that an ecosystem approach to EPC projects was needed, where a digital twin was at the centre of the collaboration across the entire project value chain. Aize was established and shortly thereafter landed its first project: the development of the southern part of the NOAKA area (NOA), one of the largest remaining oil and gas fields offshore Norway.
"NOA wasn't at hand when we started. It was made viable as a project because of the Covid crisis and the resulting tax incentives provided by the Norwegian Government to the oil and gas industry," Strand says. "Once the decision was made to develop the NOA area, it became the natural vehicle to use Aize for, because the type of thing we're doing requires substantial capital and extensive access to subject-matter expertise."


A vested interest in getting something that works
The three-year software development program aims to develop a digital twin platform, including twin native apps, powered by the Cognite Data Fusion platform, which integrates and contextualises all industrial data.
"We have an integrated, active role in the NOA project in developing the capabilities for Aker Solutions and its suppliers to execute on the project at significantly lower costs with a real digital twin, cradle to grave, underpinning the entire effort," Strand says. "The every-day work is, at its core, to present different iterations of solutions and problems to actual end users. The largest risk of software development is building the wrong thing. The fact that we're doing this process with Aker Solutions and its suppliers – that's the beauty of having an actual project to work on: our collaborators have a vested interest in getting something that works."
Using advanced connector technology, Aize is creating an ecosystem of services to connect all project stakeholders, giving them access to a single source of comprehensive, up-to-date, correct data. The approach is expected to deliver value throughout the project cycle, notably by removing waste from a document-centred model, cutting engineering hours significantly, and reducing construction and commissioning efforts.


Never been done before
"The end product will be a true project execution digital twin, which has never been done before, with a number of applications that can solve different problems for you," Strand says excitedly. "We have been given the opportunity through an incredible set-up, with the customer and funding in place, of solving the issue of how to lower the friction of information logistics for large capital-intensive projects. That's something we've been struggling with for years. And now we're doing it, which is great fun. We have the dream project."
The software products developed for the NOA project will have applicability to adjacent industries, including renewables, Strand says. By enabling more efficient project execution and more manageable operations, Aize hopes to help accelerate the transition to renewable energy, where margins are lower.
"The ultimate goal would be to be associated with the term "digital twin". When people work together, they should have the same proclivity to say "let's create a digital twin", as they today would say "let's use a Sharepoint site". Then we would have won," Strand concludes.
If Aize sounds like the right place for your talents to grow, reach out to find out how you can make an impact with us: Click here to read more.