Our Aizers are the reason we're continuously evolving. Working with us means working with people of all ages, backgrounds, skills and nationalities, and we take great pride in our employees who contribute to keeping our working environment dynamic and exciting.
Wilma Massie is one of those employees. At the age of 18, she moved over 10,000 km from South Africa to Scotland with the intention of getting a diploma and move straight back home after finishing. After more than 20 years she's still here, so one can safely say that it didn't go exactly as planned.
"After reluctantly relocating to Scotland, I got my diploma in business administration. However, my interest in computing lead me to stay here to take on a BSc in computing for internet and multimedia."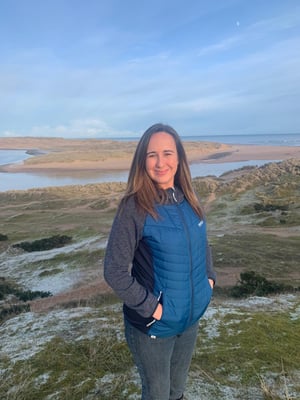 After her BSc, she got a job opportunity at a subsea engineering company as a support engineer, where she later got promoted to the position as a senior developer for corrosion and inspection management systems.
In September 2020, she took on the position as a senior adviser in operations with a focus on DevOps for the support and deployment of Aize's apps and services, after previously working as a support engineer in Aker Solutions and a senior adviser in customer success at ix3.
"Even though the original plan was to leave Scotland for South Africa, I have no regrets to date and even find myself cheering on both teams in rugby matches."
Going the extra mile
When asked what she's passionate about, the word "people" quickly comes to Wilma's mind. With her previous expertise in inspection management and her particular joy for client facing work, she was sure of the fact that a more customer focused role was the right path when going forward in her career.
"Meeting people, helping people, and especially helping our customers, gives me a deep satisfaction. I always do my utmost to walk the extra mile for our customers. Giving customers a good experience puts a smile on my face", says Wilma.
In addition to working with people, Wilma mentions the range and variation in what she does as one of the aspects that keeps her job interesting.
"General support, onboarding customers on new products, training, software deployment, software installations at client sites, testing and documentation are some of the things I do. Furthermore, every day at work is different when working in a customer focused role because the customers' needs change from day to day as well."
Leave no (wo)man behind
"When working in software development you're always challenged with rapid advancements and increasing customer demands. One of the programming languages I used when I started working is now considered ancient. Whilst making sure to stay updated yourself, it is also important to surround yourself with people who are willing to learn and adapt quickly so you can push each other forward."
Wilma's not shy when it comes to bragging about her team and highlights their innovative, friendly and hard-working mindsets. She describes them as an exceptional group of people who always work together in order to deliver the best products possible.
"Two of the best things about Aize are the culture and the people. The fact that we're a young company characterises the whole way we go about things, which combined with our extensive industry knowledge is our key to success. It definitely keeps Aize interesting. And fun!"
If Aize sounds like the right place for your talents to grow, reach out to find out how you can make an impact with us: Click here to read more.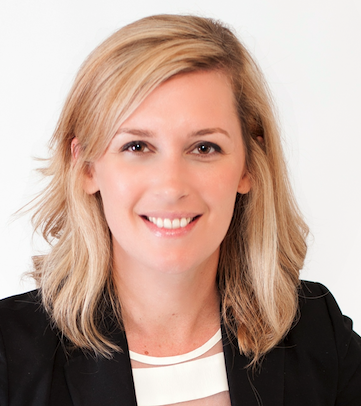 Leigh is our Senior Director People & Org. She is born and raised on the beaches of California. She completed her undergraduate degree at UCLA before she moved to NYC where she pursued her masters at NYU. She began her career in the banking industry in NYC, then moved to Houston, TX for her first role in the energy sector. When she moved to Oslo in 2016, she started a salad bar which she ran for a few years. She's now happily returned to a career in People & Org.
Stay in the loop
I'd like to receive: