We spoke to four of our women in Aize and asked them to share their reflections on what brought them into the world of science and technology, and more importantly, what keeps them here.

"We're not geeks and gamers in our basements," says Aize's Lynn Glover, a woman who is set on breaking down the stereotypes that can deter people from pursuing their passions in science and technology.
Aize is a company filled with world-class scientists, engineers, and technologists, and they rely on a well-balanced pool of talent to fuel innovation and sustainable solutions for customers.


Lynn Glover, 42, Development and Sales at Aize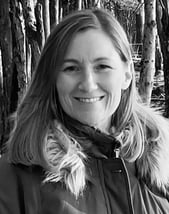 Home country: Scotland
Education: Bachelor's (Hons) in Business Information Technology (IT) and Marketing from the University of the West of Scotland
Childhood dream: To be a performer on stage or TV


How did you end up working in technology?
I've always known I wanted to do something with computers. My dad was a computer engineer for a well-known computer manufacturing company, and he built computers at home for us, long before anyone else had them at that time. From a young age, I found all the 'bits and pieces', as I thought of them, fascinating. When it came time to choose my career path, I felt I had a head-start by following in my father's footsteps - IT was just the natural choice for me. I've been working in IT roles ever since, now getting to play around with systems and solutions rather than only the 'bits and pieces'.
What impact do you make through your work in Aize?
I'm lucky to be involved in the early stages of product design, so I get to see theories and ideas develop into tangible results. It's inspiring to see ideas come to life, ideas that are part of a digitalization journey for a company. I am a part of futureproofing that company or industry, making them more competitive and more sustainable for the long-term.
What's your career advice for young people today?

Technology is everywhere you look, and the opportunities are endless. I've had the chance to work in IT within oil and gas, dairy, financial services, electronics, and software, to name a few. It's also important to break the stereotypes that young people may have of us computer scientists. We are not geeks and gamers working in basements. A career in technology is full of interesting people from all walks of life, doing what they do best in order to make a difference.


Anna Helene Refsland-Urdal, 27, Product Owner at Aize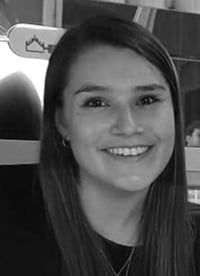 Home country: Norway
Education: Master's in Geotechnology from the Norwegian University of Science and Technology
Childhood dream: To be a salesperson in a clothing store, a cross country skier, a meteorologist, and a TV host.

How did you end up working in technology?
When I was in high school, I really enjoyed science and geology, specifically, and I knew that pursuing a scientific career path would open doors to many different options. Right after I got my degree, I jumped into a job at Aker Solutions, only to be asked a few months later to lead a digitalization project. That led me to the computer science world. I didn't know what I was saying 'yes' to at the time, but I found it exciting and interesting to be part of such a growing area.
What impact do you make through your work in Aize?
I've reflected on this quite a bit because it's part of my job to convince end users to be positive to change. I see our work as helping industries to become more efficient. We're showing them what's possible when you use digital devices and data in smart ways. And one of the end results of our work is the reduced environmental cost for our customers and partners, which is something I get to play a role in making happen.
What's your career advice for young people today?

My advice is to stick with what you like, even if you don't quite know what to do with it. If computer science is one of your interests, then I say, 'go for it'. It's a growing area with a lot of opportunities. I'm happy where I am today, even though I never thought I'd end up here.


Zofia Kubik, 32, Solution Architect at Aize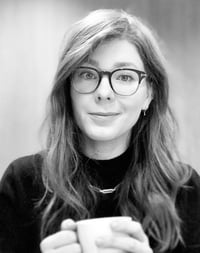 Home country: Poland
Education: Degree in English Philology from the University of Lodz, Poland
Childhood dream: To be a paleontologist.




How did you end up working in technology?
Once I realized that there weren't so many dinosaur fossils to be found in Poland, I decided to pursue my interest in languages at University. While studying, I got a part-time job working as IT Support. I never planned for this to be my actual career, but it turned out that I'm really good at it and I enjoyed it thoroughly. I'd always been good at solving puzzles and fixing things, which translated well into my new profession. My technology career led me to work at Google in Ireland and then to Norway, where I worked for Aker Solutions before joining Aize.


What impact do you make through your work in Aize?
I used to think of industries such as oil and gas as a bit stale and as not positively impacting the environment. But now I realize that there's so much that can be done to improve things and make a change for the better-using technology! With the digital tools at our disposal today, we have the power to make companies and entire industries more efficient, more sustainable and more environmentally friendly. And we are also ready and able to support new markets, such as offshore wind and other renewables. It's exciting to be part of something that is growing so fast.


What's your career advice for young people today?

It's a big misconception that anything to do with IT would be boring or typically better suited for men. I think women can truly thrive in science and technology. In order to succeed, we need to have both genders equally contributing to the company. And perhaps most important of all, it's just a lot of fun working in IT…a lot more fun than people assume!


Gitte Olstad, 43, Functional Architect at Aize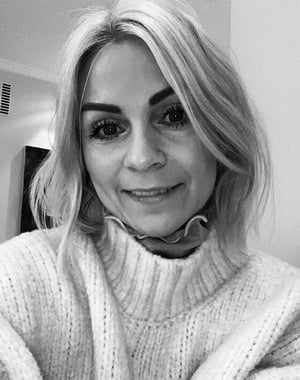 Home country: Norway

Education: Bachelor's degree in Electronics from Østfold University College
Childhood dream: To understand what was going on inside computers.
How did you end up working in technology?
I've always known that I want to spend my life building things that are useful to others. I was fascinated by what was going on inside computers, and I saw so many possibilities with computers to fulfill my dream and build useful things. My first job was in programming and computer science, and I've stayed in that field ever since.
What impact do you make through your work in Aize?
I am a Functional Architect and Product Manager, and every day I get to work with digital transformation. I evaluate industries to uncover how digitalization can help them be more successful, more competitive, more efficient, safer, or even more sustainable. That's what's so fun about my job, I get to see companies go on this incredible journey and I get a deep understanding of what it takes to succeed.
What's your career advice for young people today?

When it comes to pursuing a career in science and technology, I say "Just do it!" For me, it's a hobby as well as a career. The best advice I can give to young people today is to remember that computer science is constantly moving. It's an industry undergoing enormous development, which makes it a really exciting place to be. I think that if you have a desire to contribute to the world in a good way, one of the most meaningful ways of doing that is to choose computer science for your career.
Ready to join our teams?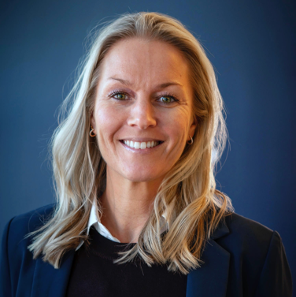 Trine is a marketing enthusiast who loves to see the effect of marketing and communications when strategy is turned into action. She is Head of Marketing in Aize and has held similar positions in Visma Software and Basware Corporation. She comes from Norway's palm coast, Kristiansand.
Stay in the loop
I'd like to receive: