The COVID-19 pandemic continues to affect the lives of all citizens, especially the youngest ones. Uncertain times requires untraditional solutions to everyday challenges, and Aize's Aberdeen team wanted to help out the children during the second round of home schooling.
Going into another lockdown is challenging for citizens all around the world. Whole families and individuals struggle to juggle work and day to day life along with the added pressure of home schooling. In time of writing, schools in the UK are closed to all but vulnerable pupils and the children of key workers and all children have to attend virtual classes and online learning via devices, both from school and from home. This has again brought up the children's need of suitable equipment such as PCs and headsets so that they are able to adapt and settle quickly into a new round of digital lessons and have the best possible experience in the virtual environment.

An unexpected request
In January, the Aize team in Aberdeen got a request from Skene Square Primary School. The school were in need of headsets for the pupils and the vulnerable households who didn't have access to any headsets at home. Although headsets are not Aize's main domain, the company really wanted to help out. As most of the Aberdeen team are directly affected by this, either as parents with children who need home schooling or with partners who work in education, they wanted to be involved directly in providing support for the children and the teachers. Once they saw the request, they were more than delighted to support the initiative and immediately said yes.
"We know the pressure on households has increased with a number of children now needing hardware in addition to their parents working from home. Hopefully, our donation will allow the pupils, both in school and at home, some privacy to focus and continue learning", says Jason Brown, head of Aize's Aberdeen team.
They quickly mobilised and bought 60 headsets to relieve some of the pressure on the school, the families and the children. "During what is a very challenging time for many businesses we are extremely grateful to Aize for their kind donation of headsets for our pupils", says Vivienne Innes, Head of Skene Square School.
Aize responded very quickly to our request and the headsets will support both our pupils who are currently attending our in school learning and also when all of our pupils return to the school building as we continue our learning, teaching and assessment and make use of digital technologies to enhance pupil experiences, she concludes.
"It's a very small gesture but I think underlines Aize's commitment to support our local community and show our gratitude towards the schools, teachers and support staff who are safeguarding our children's progress. They are working incredibly hard to make the learning environments interesting and dynamic, allowing us having to work from home to focus on our daily workday while knowing our kids are engaged, learning and interacting", says Jason.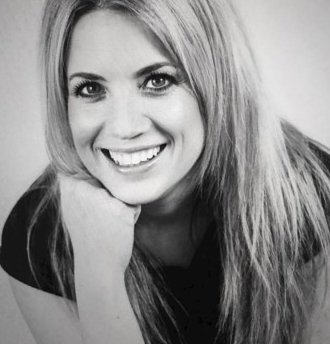 Louise works in our marketing department in Aberdeen, Scotland. Although her degree and core specialism is graphic design, she has also gained extensive marketing and communication experience over the years. Working in the oil and gas industry has given her fertile ground to work creatively within an environment that is demanding, challenging but rewarding.
Stay in the loop
I'd like to receive: