Digital transformation in the oil and gas sector has the potential to deliver annual cost savings of at least $130 billion from 2023 to 2030, based on overall capital and operational expenditures, according to an analytics report by Rystad Energy (March 2023).
We can attain this significant cost reduction through the widespread implementation of data analytics, artificial intelligence (AI), and the Internet of Things (IoT) throughout the industry. Digitalisation has been gradually taking place within the sector for some time, but the Covid-19 pandemic, in particular, compelled companies to adopt innovative digital solutions to sustain their operations.
The acceleration over the following years is based on the assumption that the benefits of digitalisation, such as drone inspections, drilling automation, real-time data analytics, machine learning for reduced drilling time and better well performance, and the implementation of predictive maintenance technologies to lower maintenance costs and unplanned downtime, are becoming more evident.

Cutting operating costs through digital transformation
Cost-cutting over cost avoidance is the mantra in the industry when demand for energy stays high, and digital transformation plays a massive part in reducing operating costs.
Oil and Gas operators might still feel held back by having to extract patterns and knowledge from large amounts of data, new and old, in various formats, typically storing that data in traditional systems like customer relationship management, enterprise resource planning and document management systems.
For a company to become a true digital convert, having access to production logs, equipment tags, product specifications, work orders, or P&IDs (to name a few examples) is insufficient to make a tangible impact at scale.
Data governance and IT architecture must be reasonably holistic and pragmatic so the operators can process data and adopt new digital solutions.


Challenges to achieving digital transformation in Oil and Gas
Oil and Gas operators typically face three major challenges to achieving the reality and future we're discussing:
1. The volume and diversity of data slow down exploitation because they need to be cleaned, enhanced and contextualised.
2. Integrating legacy systems brings in a high degree of complexity.
3. Inadequate or nonexistent data governance hinders data quality.

The benefits of a single workspace for operational data
Aize is one of the companies that provides technology that allows you to have a birds-eye view of operational data, leading to more informed and effective decision-making, and reduced costs.
Maintaining data quality and consistency across these many different systems can be solved with a single repository - a digital workspace like Aize - that aggregates any available data, makes it easy to access, and analyses it to make it insightful and actionable.
'Roughly speaking, the Aize workspace can influence two aspects when it comes to reducing OPEX for our customers', says Jason Brown, SVP and Manager Strategic Accounts, and lists them:
You save costs by not doing something. A typical example is short-term maintenance planning. Aize offers visualisation and collaboration tools and enables planning onshore instead of offshore, reducing time spent on logistics and actual people hours.


You improve day-to-day efficiency - by filling the information and data gaps. Together we don't run around looking for data – there's plenty of it - Aize enhances data quality. Because it is a data-driven product, you reap what you sow. The better the data, the better and more cost-effective the decisions you make daily.
You want ownership of your data in a way that gives the same trust and confidence in your decisions as we have. Brown sums it up:
'We don't discard your current solutions, wasting money you already spent. Aize ties all data, 3rd party systems, and people together, allowing your organisation to accumulate knowledge and experience in one workspace'.
Transform your operations
Many third-party systems have APIs for automation, but Aize can still do it the old-school way: Stack imports, manual intervention etc. Integration with third-party systems saves our partners the cost and effort of replacing existing investments. Aize wants to harvest all that information and make it accessible in the workspace.
You can start with what you have available, be it basic engineering metadata or a DMS and run it through a 3D engine to prepare data for the web.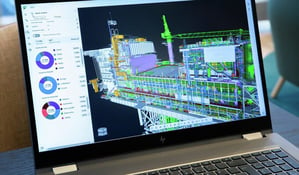 The sooner you throw up concrete challenges and Aize can tackle real use cases, the sooner you can arrive at your aha moment and see how a single source of truth can transform your operations - while cutting costs.
Collecting all operational data in one place allows everyone to work together in the same space – generalists and specialists alike. Aize becomes a single source of truth where you can see everything in the same context, changing how you operate large industrial projects.
Sources: Rystad Energy, Service Analytics, March 2023
Any questions or doubts? We'd love to hear from you.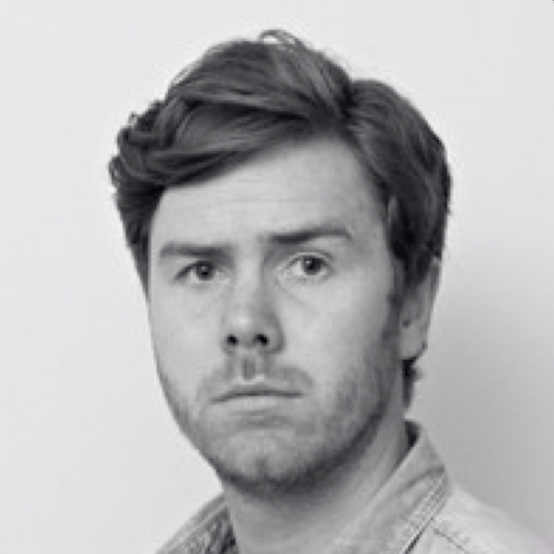 Mads worked as a journalist and project manager in Aller Media and Schibsted for 15 years before joining Aize as Content Manager in 2021. He loves writing, travelling and living in Oslo.
Stay in the loop
I'd like to receive: