Reducing OPEX through digitalisation


Digitalisation - you know that word well by now and are working hard to make it happen. The 'what' and 'how' still differs based on your role and what you're trying to achieve in this industry.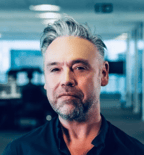 Jason Brown, SVP and Manager of Strategic Accounts at Aize, has more than 27 years of experience in the energy sector. Starting downstream in oil and gas as a mechanical engineer and working his way upstream and offshore, Jason was there for the inception of digitalisation in this field. He has followed the development closely ever since.
The costs add up to significant numbers


'Revenue from assets is still high, and so are the expenses. Some of the Operational Expenditure is associated with the size of the facility, like power supply and taxes. Other high costs are related to maintenance, inspection, and repair', says Brown.
'It's all about doing the right thing at the right time for the asset – why are we maintaining equipment that hasn't failed and shows no signs of failing? Why are we carrying out inspections where we perceive no risk? Is this the best use of our resources?' says Jason Brown.

'It's a tough task for the operators to keep producing, keep uptime high, and reduce cost, particularly as facilities age - while keeping the integrity in place and ultimately keeping people safe.'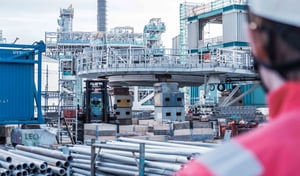 Operations require personnel on board, which in turn requires expenses like transportation to and from the asset by boats or helicopters, food and lodging, and onshore support.
'For subsea inspections, companies often need to charter ROVs with personnel that can be in operation for two, three or maybe four weeks. All these costs make out to significant numbers. Therefore, the most important cost removal comes from identifying all the actions that can be eliminated or postponed.' adds Brown.
The guts to not do something


The oil and gas industry is doing well. Everyone involved is familiar with the term OPEX - it hasn't turned up overnight.
'So why is this becoming such a relevant and urgent issue lately?'
'Traditionally, we haven't been brave enough not to do something. When these assets and platforms were designed, everything was rule-based, meaning every maintenance plan and system followed a strict calendar. The older an asset got, the more corrective maintenance was required,' says Jason Brown.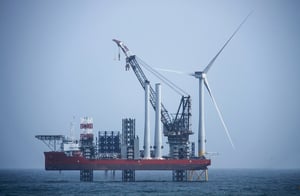 Beyond 'better safe than sorry'


Ask yourself: if you were responsible for the pipelines and the maintenance routine worked perfectly fine, would you change it? Even if you knew you could save costs by not conducting a particular operation?
'Most likely not, because one extra maintenance routine is no big deal – "better safe than sorry", right? But I don't think we've seen the full picture of the 10, 20 or even 30 unnecessary routines conducted every year', says the Aize SVP.
Having access to all data and collaborating in a single workspace as you do with Aize sounds simple enough, and we believe it's part of the solution. This change is still a challenge.
'This is the nature of oil and gas, and it has been for over half a century. We are used to, and are to some extent, proud of, operating projects and creating documents the same way we have always done. It's been siloed and fragmented. Why change a winning team, right? The risk of expensive downtime in operations has been considered too high.'
'The problem might be that we for long, as an industry, haven't considered the opportunity cost of not digitalising our operations', says Brown.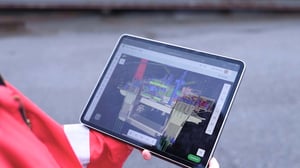 Two areas for reducing OPEX


Collecting all operational data in one place allows everyone to work together in the same space – generalists and specialists alike. Aize becomes a single source of truth where you can see everything in the same context, changing how you operate large industrial projects.
'Roughly speaking, the Aize workspace can influence two aspects when it comes to reducing OPEX for our customers', says Jason Brown, and lists them:
You save costs by not doing something. A typical example is short-term maintenance planning. The Aize workspace offers visualisation and collaboration tools. Aize enables planning onshore instead of offshore, reducing time spent on logistics and actual people hours.


You improve day-to-day efficiency - by filling the information and data gaps. Together we don't run around looking for data – there's plenty of it - Aize enhances the quality of data. Because it is a data-driven product, you reap what you sow. The better the data, the better and more cost-effective the decisions you make daily.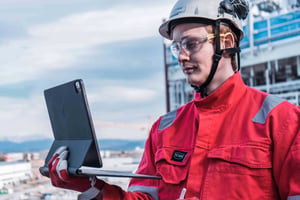 You want ownership of your data in a way that gives the same trust and confidence in your decisions as we have. Brown sums it up:
'We don't discard your current solutions, wasting money you already spent. Aize ties all data, 3rd party systems, and people together, allowing your organisation to accumulate knowledge and experience in one workspace'.
Do you have any questions?
We would love to hear from you. Feel free to reach out to us at any time.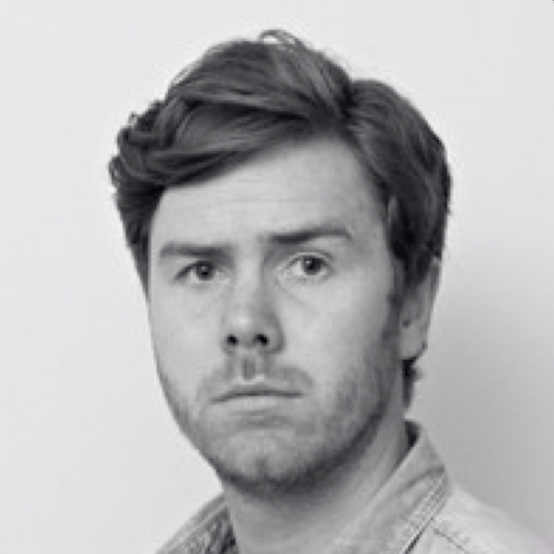 Mads worked as a journalist and project manager in Aller Media and Schibsted for 15 years before joining Aize as Content Manager in 2021. He loves writing, travelling and living in Oslo.
Stay in the loop
I'd like to receive: