Aker BP and Aize: Digitising project execution


In 2027, first production is expected from the NOAKA area in the North Sea, a development that will bring significantly value to the Norwegian society and the supply industry.
Together with strategic partners Aize, Cognite and Aker Solutions, Aker BP is transforming project execution with digital solutions.
Aize creates domain-specific software that enables exactly that, faster and leaner project execution, and will play one of the key parts in this endeavour.
'In the past, I had to search in several systems to collect siloed and scattered data. Through Aize, I have access to all this data digitally, in one single workspace', says Vidar Otnes, Commissioning Manager in the NOAKA development project.

Collaboration with vendors


Hundreds of vendors will contribute to the project. What makes Aize unique is that it is open to partners, allowing everyone to share data and collaborate on a single source of truth.
'We review and collaborate in the same workspace. We will benefit both in efficiency and quality,' says Otnes.

High efficiency and quality in execution are essential to making large capital projects valuable in an increasingly demanding market. In 2023, the plan is to cut the first steel for the NOA topside.
'Through Aize, you get access to all the information digitally in one workspace. Now, our partners can visualise, navigate, collaborate and work on one digital representation of the NOA Fulla field,' says Kristian Grjotheim, VP Strategic Accounts at Aize.
Five big value outtakes


Grjotheim lists five main value outtakes for digitising capital projects:
1. Accelerate engineering by speeding up processes in a safe way.

Fewer e-mails, documents and meetings mean more time for engineering. Aligned disciplines result in fewer re-designs and less re-work, better-planned staffing, and more sensible work schedules. Aize improves traceability to give you an overview of changes, reducing labour-intensive follow-ups and project management.
2. Total overview: See your world as it is.

Get accurate visibility of all critical issues in the project. Understand the project's current state by visualising the as-designed or as-built facilities. Aize can visualise construction planning to understand and plan the sequence better. No more endless rows in a sheet, numbers in a document or symbols on a drawing; Aize visualises and overlays all that in 2D or 3D to advance your insights.
3. Orchestrate your troops and let your partners shine.
Orchestrating input from numerous vendors, partners and contractors within a single collaborative workspace speeds things up. Aize enables you to manage, systemise and visualise drawings, vendor documentation and 3D model information. Enabling everyone to access the latest data directly can resolve issues.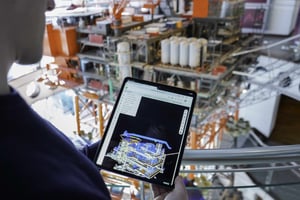 4. Project control: Execute with confidence.
Accessible data and analytics help experts assess the criticality of issues in all execution phases to plan, prioritise and assign tasks. 3D visualisation helps you understand the order in which deliverables should be designed, engineered, prefabricated and installed to avoid out-of-sequence activities and re-work.
5. Predictable construction - because no one likes re-work.
With Aize, you digitally gather and validate all vendor equipment data, including 3D models and datasheets. You can then detect constructability issues with resolution tracking and reporting and even visualise construction rule violations. As a result, the construction phase becomes more predictable, safer and more efficient.


Transforming the way of work


In his role as commissioning manager, Vidar Otnes ensures that everything is tested before the systems and platforms are handed over to operations first production in 2027.
'The truly great value created from the digital project execution model lies in efficient collaboration. Aize represents a single source of truth for everyone involved in the development project. And what we are developing here is not just transforming how we work with this project. It is scalable to any other project or industry – exactly in line with Aker BP's strategy,' says Otnes.


Do you have any questions?
We would love to hear from you. Feel free to reach out to us at any time.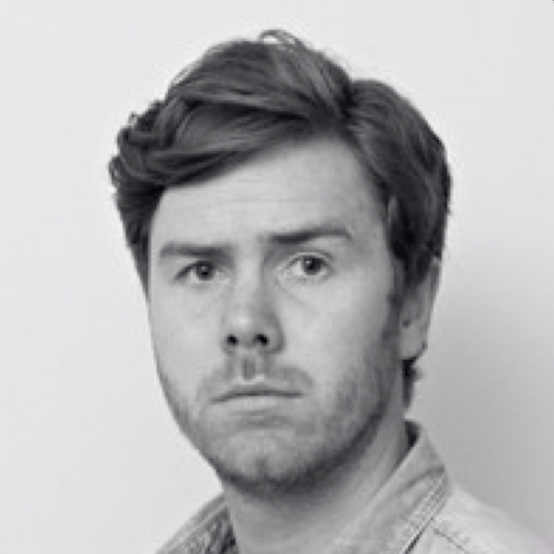 Mads worked as a journalist and project manager in Aller Media and Schibsted for 15 years before joining Aize as Content Manager in 2021. He loves writing, travelling and living in Oslo.
Stay in the loop
I'd like to receive: