'Imagine your bathroom. All those pipes behind walls and below the floor, water taps and waterlocks you may not even see'. Aize CEO Jarle Skrebergene gets quite animated when using this example.
'Imagine you have a 3D model of this bathroom on your computer, enabling you to just click anything and retrieve any information: Drawings of the piping systems, receipts after old repairs, info on the suppliers of the original equipment. More importantly: What pipes would be most likely to fail, before they actually do.'
'Not least, you can initiate a chat with your plumber right there on the spot, and the two of you can look at the model together, and discuss where the risks are high? This is what our software does, but for much larger constructions than your bathroom', Skrebergene says.
The future of industrial software
A lot of people expect industrial software to emerge as one of the most important markets for the future, and Norway is in the forefront of this development.
Aize is one of the companies leading the way. Our company was founded in 2020, but we already employ over 160 people, and partner with several of the world's largest energy players. Born out of the Aker Industries family, we also benefit from 180 years of domain experience, and we work closely with our Aker siblings in the development of our product.
Aize wants to make everyday work life easier for anyone constructing or operating complex, capital-intensive facilities like hydrogen facilities, oil platforms or carbon capture facilities. In essence, anything large and complex, but we start in the industry we were born in: Energy.
'The goal has always been to provide a product delivering one source of truth to all the people involved in the industry, based on that much discussed innovation - the digital twin', says Jarle Skrebergene.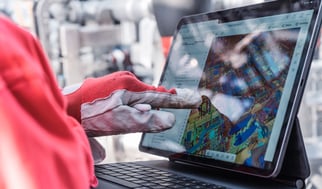 "Digital Twin" has been a buzzword for years, but if you speak to different people, it can mean a lot of different things. Talk to a developer, and you get one definition, and from someone on the commercial side of things you might get another. At Aize we try not to spend that much time on the definition of the word, and instead focus on the product we are building: A workspace enabling industry people to do their job more efficiently', he says.
The energy industry has a long and rich history. This, however, entails that people planning and operating large projects are still using a lot of resources locating information, as planning documents, photography and other data have been siloed in different system for years.
While building an oil platform, you might be looking at around 30 000 documents and 15 000 drawings, being sent around for approvals and revisions. Collaboration might still be done via emailed PDFs, email and in-person meetings.
Aize gathers all this information, enabling you to collaborate via the 3D model, where all relevant and updated data is available at your fingertips.
Users themselves put it this way: 'It's been a gamechanger'.
Changing the way you work
Jarand Helland is a digitalisation expert in Aker Solutions, and from the Stord yard in the west of Norway he's already reaping the benefits of what technological innovation is doing for the industry.
'Our clients are more focused on digitalisation than ever, always looking for opportunities to lower costs and increase efficiency in their projects. Aize enables us to offer them solutions that previously did not exist, and together we are changing the way our customers and we work', Helland says.
'We are cutting paperwork, improving processes, and working more safely than before.'
In 2022 Aize is working closely with our Aker partners in Aker Solutions, Aker BP and Cognite on the digitalisation of NOA Fulla, one of the largest upcoming field developments on the Norwegian continental shelf.
'Delivering for NOA Fulla will create the foundation for the future model, where all our partners will see their digital twin mature from project phase, into operational', says Jarle Skrebergene.
Point being: Not only the people working on digitalising project execution will have an easier workday. With NOA Fulla Aize is providing an important part of the foundation for the digital twin Aker BP will utilise in operating the field, and when the twin is put to work for real in the operate phase, potential for increased efficiency is immense.



Operating - an extreme exercise
Beyond NOA Fulla, Aize is of course looking to streamline other parts of the energy industry.
'For many of our international partners, a major benefit from using the Aize technology is the extent to which it reduces the number of costly and risky trips offshore. With images and data readily available in the Aize tool, planning is made easy and such offshore trips are no longer necessary. You can do your early appraisal activities from your desktop, without actually going. And for the trips you will be taking, you may cut four to twelve weeks out of the lead time, as you can fire up you PC and instantly gain access to all the content you need', says Aize CEO Jarle Skrebergene.
Every three to five years an oil platform will have to shut down to perform necessary maintenance and modification.
'This is an extreme exercise planned years in advance, involving a lot of people - in some instances a doubling or tripling of the 'normal' amount of workers on a facility. Everything is broken down into thousands of work orders and assignments, all dependant on each other, time and place. All being executed out on the ocean', says Jarle Skrebergene.
Today projects like these are often still being planned in excel sheets or project management tools with no integration, limited access to relevant documentation, and no way to visualise what is actually being done.
'With Aize everyone who needs it gets common access to relevant information, and are put in a position to collaborate in a common workspace. Instead of ten e-mails with attachments leading into physical meetings, the team can use our chat functions, looking at a single source of truth. Making life easier for the project teams, means savings' says Skrebergene.
Sustainability in practice
Going forward, the real interesting piece of this is how the 'gamechanger' can transform other parts of the energy sector, the Aize CEO reminds us.
'Streamlining Oil and Gas is crucial for the investment in renewable energies. What we learn and reap from collaborating with our partners these next few years, will widen the potential for what we can achieve with the green revolution', he says.
'Making building and operating renewables-facilities more cost-effective, will certainly accelerate the shift'.



Do you have any questions?
We would love to hear from you. Feel free to reach out to us at any time.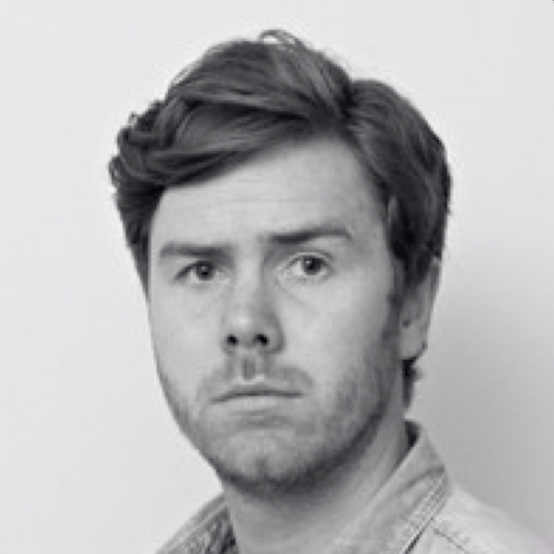 Mads worked as a journalist and project manager in Aller Media and Schibsted for 15 years before joining Aize as Content Manager in 2021. He loves writing, travelling and living in Oslo.
Stay in the loop
I'd like to receive: