Meet our customer success adviser Graeme Nelson – a versatile problem solver with a particular set of soft skills.
As an experienced adviser with a history as a national level baseball player in Scotland, Graeme Nelson is not the one to shy away from challenges. He doesn't mind taking on new and complex problems and is dedicated to support the customers from start to finish.


Customer success – the everyday problem solvers
Graeme and the rest the customer success team are responsible for Aize's frontline service towards the customers. They provide day-to-day application support and make sure that Aize always delivers as promised.
"The vast majority of our customers have their first point of contact with us. In many ways, we're the eyes and ears of the company. Being in direct contact with our customers frequently, we're usually the first to get feedback on our applications and the first to notice if something needs fixing", says Graeme.
The customer success team has experience across all applications, with enough product insight to provide help in the best and most efficient way possible. They are the customer's problem solvers and are in many ways at the heart of the operations.
"Once a contract is signed, we don't think "time to move over to the next one". The contract is only the beginning of a journey where we constantly strive to deliver on the promises we've made. We work to get the customers across the line all the time, not just once."
In addition to being responsible for the day-to-day customer contact, the customer success team also helps test the software applications, assess new systems, make training material (on how to use the applications), onboard customers, and demonstrate applications.
"We're contributing to a lot of different processes. I can definitely say that IT customer support is much more than just "turning things off and on again".


A talent for good customer service
Graeme is experienced within the field of customer service. Before Aize, he spent 10 years at Schlumberger, where he worked as a manager in customer support for 5 of them. However, the importance of providing the customer with excellent service no matter the company is something he learnt from a young age.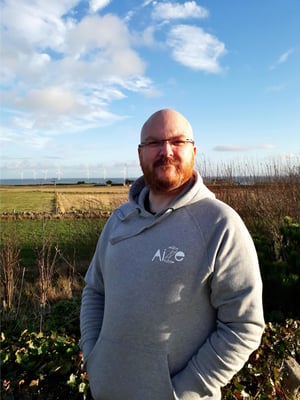 "After leaving school at 17, I started working in sales and customer service for a company selling bathroom supplies where I quickly learned the importance of delivering excellent customer service. This is something I'm now truly passionate about and I firmly believe that the soft skills required to be successful in customer service are as, if not more, important than formal qualifications and I always valued these skills when recruiting for my teams in the past."
In June 2016, Graeme was made redundant from his job in Schlumberger, and spent the intervening time before joining Aize as a stay-at-home dad looking after his two girls who were 5 months old and 4.5 years old at the time. It's been just under two years since Graeme found his way to Aize, and he has high hopes for the company.
— It's exciting to work at a company you believe in, and that you see that there will be room to build a career. We're definitely set off in the right direction, and I see a lot of potential in the software we have and the software we develop.

The Aize culture
"I never felt so stupid, in the best way possible. I'm surrounded by so many incredibly clever people, and I'm constantly impressed by the ideas they have and the things they deliver. It's highly motivating to work in such an environment".
Graeme also brings up the diversity at Aize as one of the company's success factors.
"The diversity at Aize is one of the favourite aspects of my job, and the people who work here really bring out the best in each other. We're a melting pot of different cultures, backgrounds and experiences, who always deliver when the pressure is on."
Are you a Developer or Tech Lead ? We are hiring. Check out our vacancies.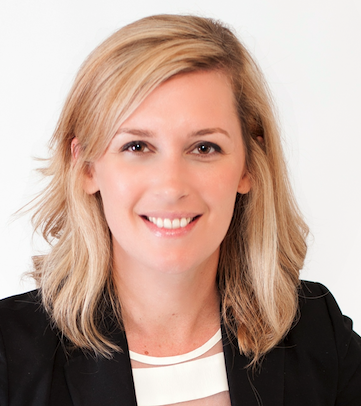 Leigh is our Senior Director People & Org. She is born and raised on the beaches of California. She completed her undergraduate degree at UCLA before she moved to NYC where she pursued her masters at NYU. She began her career in the banking industry in NYC, then moved to Houston, TX for her first role in the energy sector. When she moved to Oslo in 2016, she started a salad bar which she ran for a few years. She's now happily returned to a career in People & Org.
Stay in the loop
I'd like to receive: