It's quite cold over here in Norway, with snow around the Oslo office, loads of ice and slippery roads. One of our Aizers might actually consider skating his way to work these days – Lars Kvaalen. Lars has recently become part of the Aize leadership team and will lead our Corporate Development function. Keep on reading to hear about his career as a speed skater!
Lars joined Aize in August and has been active in updating our strategy over these last few months.
After working at McKinsey for six years, he moved his family to London to help establish the UK department of Antler, an investment company focusing on startups.
UK experience, startup mentality – sounds like we are the ones who made a good investment when Lars decided to move back to Norway, and we snatched him up.
– I got some valuable experience from my years in McKinsey and Antler, but being on the other side and being part of building something is really great. I have a lot to learn, and I want to contribute, and Aize is an excellent place for both, he says.

Speed Skating runs in the family
So, the skating we mentioned.
We are kind of burying the lead a bit here, but the thing is, Lars Kvaalen actually had a promising speedskating career in his younger days (you can wiki it!)
– Yeah, I grew up with speedskating, it kind of runs in the family. So I got pretty good at it and got into the junior national team, and later the seniors as well, he says.

Lars even represented Norway in the European Championship in Heerenveen – which is quite a big deal.
– 12 000 spectators, that was a fantastic experience. I had a lot of fun, says Lars.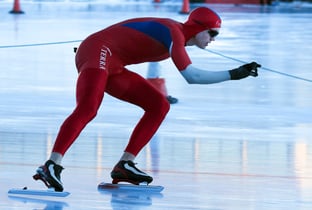 Photo: Aftenposten, 2009
Sense of belonging
However, after several years of combining two training sessions per day with traveling, school, and everything else, at some point, he had to decide if the speedskating was worth carrying on with (we have more people familiar with this experience).
– I quit at 24, and I still miss parts of it, especially traveling with friends to training camps in places like Salt Lake City or Calgary, Lars explains.

– Being with friends for weeks, all focusing on the same thing, that same interest. You get to be part of a culture and a group that makes you feel powerful – there's a great sense of belonging.

Now he is helping Aize build a similarly strong culture. And although the speedskating to work thing is more a Dutch tradition, he feels the experience from sports still helps him today.
– I think being structured and keeping the focus on what's important will always be with me. You don't become a good athlete overnight. It's all about incremental steps and long, hard work over a long period – and that's a bit like Aize, right? Building this great product doesn't happen overnight either, and it's similarly hard work. But in the end, it will pay off.

Ready to join our team?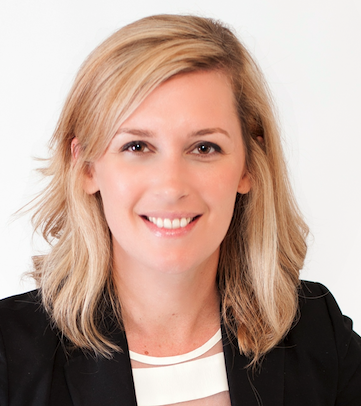 Leigh is our Senior Director People & Org. She is born and raised on the beaches of California. She completed her undergraduate degree at UCLA before she moved to NYC where she pursued her masters at NYU. She began her career in the banking industry in NYC, then moved to Houston, TX for her first role in the energy sector. When she moved to Oslo in 2016, she started a salad bar which she ran for a few years. She's now happily returned to a career in People & Org.
Stay in the loop
I'd like to receive: