Industry software that solves the fundamental problems
When we founded Aize in 2020, the vision was to fundamentally change how capital-intensive projects and operations are performed. The journey has already started.
We now benefit from solid industry collaborations, and we root our mission to transform the industry in five decades of world-leading offshore industrial expertise.
With Aize, we are now creating one core product with modules and functionality that will serve heavy-asset industries throughout their life cycle.
For us, the people are in focus.
Aize lets your data collaborate so that you can collaborate in real-time, eliminating unnecessary paperwork and physical meetings freeing up time for every industry person to do their actual job.
Our goal: To create industrial software enabling one single source of truth for companies and experts building, operating and collaborating on heavy assets, enabling them to utilise the digital twin in the best way possible.
For

users

in EPC/Projects: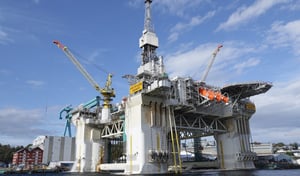 Aize lets you coordinate capital-intensive projects together in real-time. Streamline all communication and relevant data involved in designing, constructing, and commissioning heavy assets into a single source of truth. Aize empowers contractors, vendors and partners to make unified decisions based on the same information. A combination of 3D visualisation, advanced information modelling and Google-like search experience will help you understand data in actual context, driving efficiency and profitability of greenfield developments as a result.
For

users

in Operations: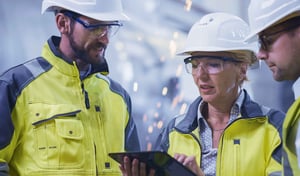 Aize is a collaborative, shared workspace bringing entire heavy assets to its operator's fingertips. Running an operating facility can be capital-intensive and requires solid control over maintenance and safety. That's why Aize provides a single access point to all engineering data by integrating internal and 3rd party apps. As a result, operators are always a few clicks away from determining the overall asset performance, enabling them to act quickly and confidently.
3 things you should know about Aize:
Our job is to keep everyone involved in heavy-asset projects or operations in the know and help them excel at their job.


Digitalisation is not the goal in itself. We work to create a simpler, more creative and more productive every-day for industrial people, empowering them to spend less time looking for information and more time on critical tasks. Aize helps build more sustainable and competitive companies, both large and small.


We focus on our domain because we genuinely believe the change in the oil and gas industry is essential to changing everything. Building a more sustainable future will take time. We are doing our part in speeding up the process by starting in the industry we believe is most influential at the moment.
Do you have any questions?
We would love to hear from you. Feel free to reach out to us at any time.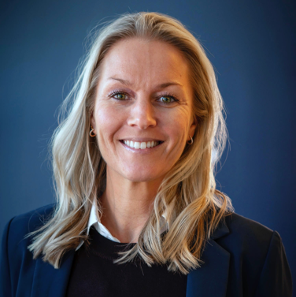 Trine is a marketing enthusiast who loves to see the effect of marketing and communications when strategy is turned into action. She is Head of Marketing in Aize and has held similar positions in Visma Software and Basware Corporation. She comes from Norway's palm coast, Kristiansand.
Stay in the loop
I'd like to receive: