'Every oil platform is different, but by the fifth platform, we knew what we were doing. We had the proper templates in place and knew what questions to ask,' says Fergus McCann.
Thinking back to the first adventure with a major oil and gas operator, the Aize Senior Director tries to put into words how the speed and quality of the onboarding process to a working Aize model has excelled in such a short time. That first project became the training ground for the earliest versions of what Aize now is and where Fergus understood what we could do for people in the industry with this product.
'With the first platform, the onboarding process took us and the customer six weeks, most of it waiting for and evaluating the data – and then learning. With the second platform, it took four weeks. The fifth platform took three days', he says.
With access to all data available, Aize could assemble it and put it to work for people. Within a few weeks, our partner had something tangible at their fingertips, enabling them to easily search and collaborate on up-to-date, visualised information available in the field or onshore.
This creates significant time savings for engineers, planners, and others, who can focus on other high-value tasks.
Give people access to the information
When Andy Till first met Fergus McCann in the fall of 2019, he was leading an IMDC team (Information Management and Document Control). The two of them soon realised they shared a passion for visualising engineering data and putting it to use.
'Many years ago, I realised that the biggest challenge you have in frontline heavy-asset operations is giving people access to the information they need to do their job because it's buried in different siloes', Till explains.
'When I took over the IMDC team and was looking to move the discipline forward, I was looking at exploiting visualisation. «How do I bring the information 'alive' through photographs and laser scans so people can see more related content and even avoid going offshore?» That got me thinking about «How do I get 3D models onto people's desktops?» I started looking at the challenges of connecting that through to the documents and data that underpin it', he says.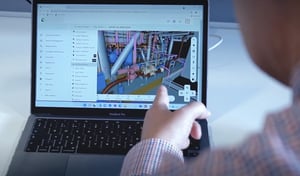 A single integrated view of the asset
Luckily for him, Mr McCann had some ideas. The two of them soon understood that Aize had similar technologies to what Andy Till had envisioned and used in the past. A partnership and a pilot project were born. Till picked one of the most complicated assets the operator had at that time, an older facility with data that had evolved. The challenge was on.
'A few weeks later, I was looking at information I had never seen in the informative way Aize presented them to me. They quickly brought everything together to show us the single integrated view of the asset,' Till says.
Massive operators typically have information spread around multiple disconnected repositories. Aize offered to onboard the rest of the operator's data sources from their assets by Christmas.
'And that is what they did. We had four assets in their digital twins by Christmas and the fifth in the new year. For five assets, start to finish, in five months, Aize was able to pull together and publish data sets so people could access it, something we had been struggling to accomplish for over a decade.'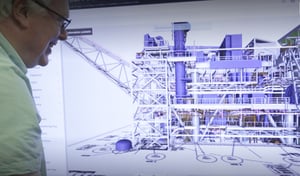 A workspace developed for and by experts
Enabling industrial companies in their growing need to digitise every aspect of their operations is challenging. Still, Aize is developed for and by domain experts who understand the opportunities of building and operating complex assets.
The result: A digital workspace that helps you visualise and collaborate on otherwise siloed information.
At Aize, we say we see things differently. But users rarely embrace change that is not an upgrade. The maturing of technology over the last half-decade means you are finally ready to change how you work, collaborate, and share information. Aize is here to help.


Watch the full video to hear more about how Aize can help you reduce costs and time for offshore trips 👇
Do you have any questions?
We would love to hear from you. Feel free to reach out to us at any time.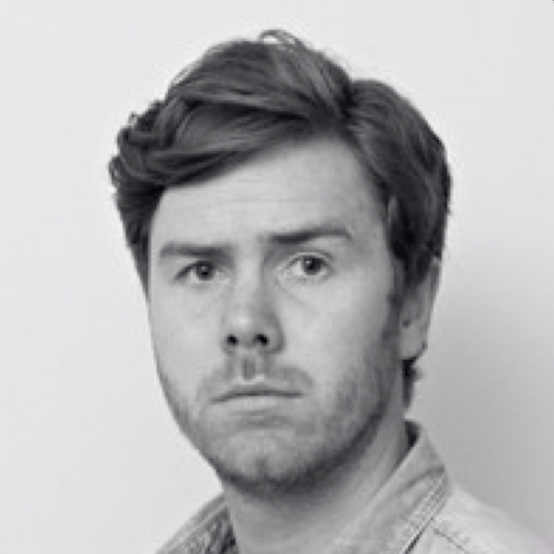 Mads worked as a journalist and project manager in Aller Media and Schibsted for 15 years before joining Aize as Content Manager in 2021. He loves writing, travelling and living in Oslo.
Stay in the loop
I'd like to receive: