New recruits at Aize are met with cucumber banter across the company and a cucumber is listed as the company value. It must surely mean something to these long tenure Aizers, but what?

Upon the inception of Aize in 2020, one of the first things we did was to define what Aize stood for as a brand. It started with some minor acts of dissent to corporate norms and eight statements in a manifesto. And a genuine desire to create a culture where people were encouraged to see things differently to challenge the status quo in traditional industries. These elements were later distilled down to three (somewhat irreverent) company values, all starting with a C.
Collaboration is a prerequisite
Collaboration was an easy first one. That's the core value proposition of our product itself, and it's a prerequisite to forming a functioning culture in a company like ours. It's why we have only done team-based OKRs and why we strive for a collaborative partnership with our customers to help solve their problems.
Curiosity to challenge traditional industries
Another condition for innovation is Curiosity, which forms the second C. How else would we create software that challenges ways of working in traditional industries?
Cucumber?
And then we have the Cucumber. 'That was an odd value word, wasn't it? Well, the reason these words exist is for you to have something to remember Aize by. So three words starting with a C sounded good. "Courage" might have worked. But would you have remembered? Cucumber is to remind us that we need to be different. And we believe that we are the only company that uses this word to describe our values. So that's different right there.'
Before you disregard this as marketing jargon only, stay with me. Of course, we've had our fair share of cucumber drink parties, executives dressed up in cucumber suits and cucumber emojis in Slack. That's just what connects us and helped us through years of lockdown as a covid-born company. But this is not really about a cucumber. It's about finding our 'cucumber moments' or the 'cucumber effect'. By seeing things differently – from a unique perspective.
The underlying meaning of the cucumber value defines the essence of what Aize should be. Both as a company and a product. It's somewhat irreverent, courageous and rebellious. That's us right there. It represents the x-factor and the unexpected we search for in everything we do. The features we introduce that our customers didn't even know they desired. The internal mockumentary videos we create just to make our colleagues laugh. The way we learn from and collaborate with our older Aker siblings, always with that inquisitive little brother's spark in our eyes.
We see things differently
At Aize, we genuinely believe that seeing things differently is essential when building software that aims at improving ways of working. The cucumber exists to constantly remind us of this – even when we grind through our backlogs.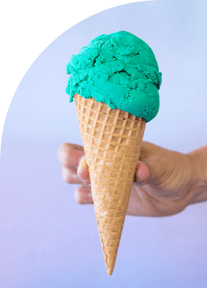 PS: Okay, so I get the cucumber, you may say, but why are you depicting a green ice cream next to the cucumber value? Don't ask questions you don't want an answer to, but if you insist, prepare yourselves for some real madmen magic from our designer that came up with it:
"It seems to me that showing a cucumber to illustrate the headline 'Cucumber?' wouldn't help convey the concept of 'cucumber?' All it would do is echo the headline rather than hint at its underlying meaning. My understanding is that it's being used here to suggest that our approach is to always look at things from a unique perspective. To question the status quo as a path to innovation.
Anyway, I found this image of a green ice cream that I think perfectly conveys the "never assume" aspect of this approach. It's green. It's in an ice cream cone. But does that necessarily mean it HAS to be a conventional ice cream flavour?
Aize thinks not. Aize says, "Never assume". Aize says, "Cucumber?" (...) I admit I was a bit stuck in the task, formulated as: find a better image of a cucumber - instead of the real task which was: find a better image to illustrate your damn point.

Quintessential cucumber, right there.
Do you have any questions?
We would love to hear from you. Feel free to reach out to us at any time.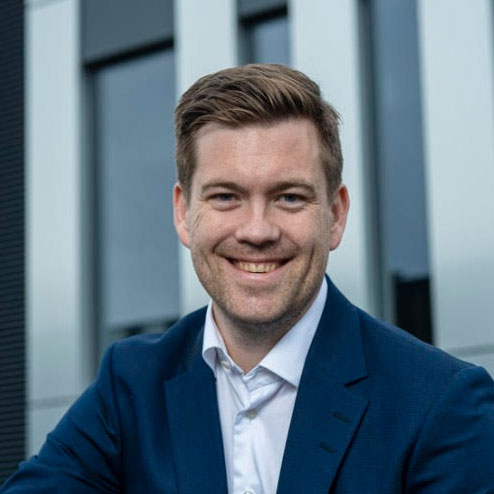 Håkon Høgetveit is heading up the holistic marketing efforts of Aize, including Marketing, Communications and Product Marketing. He was part of the founding group of Aize as a COO during the company's scale-up. He has a broad background in marketing, communications, finance, M&A, strategy and organisational development from various industries.
Stay in the loop
I'd like to receive: