KEY FACTS
Company: OKEA
Country: Norway
Company Profile:
A leading mid-to-late-life oil and gas company on the Norwegian Continental Shelf, focused on finding value where others divest

Ambitious strategy built on growth, value creation and capital discipline

Head office in Trondheim, operations center in Kristiansund and office in Stavanger and Oslo

219 employees
What OKEA's Subsea & Marine department considers greatest value with Aize's integrity features:
Time saved on gathering information

Easier planning of subsea inspections on a more detailed level

Security: Trusting the data when audited

An intuitive user interface that can be adapted to specific needs

Enabling and enhancing collaboration with partners
«I have never once worried about an audit after we implemented Aize integrity features on the subsea part of our Draugen asset. Having all the information gathered and available in one workspace has made the everyday life for myself and my colleagues so much easier,» says Gry Harstad, Sr. Subsea Inspection Engineer, OKEA.

How Aize's integrity features transformed OKEA subsea employees' working days
As a fast-growing oil and gas company on the Norwegian Continental shelf, OKEA is always looking to improve safety and efficiency, and streamline operations in all aspects of its business.

Partnering with Aize at an early stage within the subsea domain helped with that.

– Before joining an oil and gas company, I had ten years of experience working on the other side, doing inspections with a service company, says Jan Furnes, Principal SURF Engineer at OKEA.

– I never really saw any serious alternatives to what Aize's integrity features could provide. Alternative solutions actors may have emerged in later years, but I have not seen tools that compare to what Aize offers us.
Get control
OKEA was part of the early history of what is now Aize. The oil and gas company first used the services of Coabis, which was brought into the Aize fold. From then on, OKEA and Aize, two relatively young companies in the heavy-asset industries, rapidly found a way to learn from each other and grow together.

When OKEA migrated to the new integrity features of the Aize product, they immediately recognised what opportunities the tool opened up for them.
– Aize is helping us manage subsea integrity, quite simply. To have control of the data so that when anyone questions the Draugen subsea integrity, we can actually answer by showing them clear evidence, says Jan Furnes.

OKEA's subsea department now has the data, the findings, the history, and easy access to the material that supports the documentation.

– We can click on a subsea component and immediately pull up the video connected to it, or receive information related to any error connected to it. This means that we can review the findings quickly to identify how to follow up on them. This helps us to plan subsea inspections and focus the inspections in the right direction, he says.

Subsea Inspection Engineer Gry Harstad explains how the partnership has changed the way OKEA's subsea employees work.

– When it's time for an audit, I am now proud of showing what we have, of showing Aize. I know what to find and where to find it. It relieves stress, and I feel comfortable that we have what we need, she says.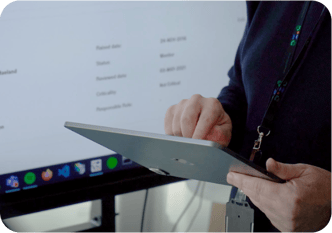 Contribute and influence
Gaining instant access to information saves time, which means OKEA's key subsea integrity partner, DNV, are able to evaluate the information quicker.

– Personally, Aize brings me a lot of joy because it's fun to work with, which is a bonus, Harstad explains.

Both Jan Furnes and Gry Harstad believe OKEA and Aize have benefited from initiating the partnership early on.

– By being involved with Aize from an early stage, we have been able to both contribute and influence the development of the product, Furnes says.

– Being a relatively small company and a small subsea department, we do not have unlimited resources. Still, we see the value of spending some time on this phase, because we can see how our working day will be made simpler due to this.

Gry Harstad adds:

– Aize has understood what is crucial for us as the end-user, taking our feedback all the way, which is making the interface more user-friendly. It feels like we are collaborating on the integrity of the Aize product.

The two of them describe the partnership's future possibilities as «endless».
– All the coming features look really exciting. We have been working with four companies, Aize, DNV, IKM Subsea and Cegal, and the collaboration has been a success. The fact that Aize integrates fully with third parties is also very helpful, Harstad says.
Do you have any questions?
We would love to hear from you. Feel free to reach out to us at any time.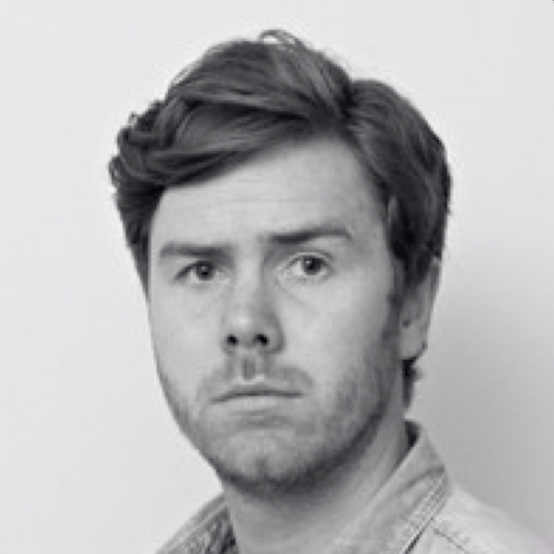 Mads worked as a journalist and project manager in Aller Media and Schibsted for 15 years before joining Aize as Content Manager in 2021. He loves writing, travelling and living in Oslo.
Stay in the loop
I'd like to receive: