Aize to Partner with Cintoo to bridge the gap between Digital Twins and Reality Capture.

Aize, a provider of digital twin software for heavy-asset industries, and Cintoo, a renowned provider of reality capture solutions, have announced a strengthened collaboration aimed at elevating industry performance.
Reality Capture technologies such as 3D laser scanning are often used to provide a foundational layer for capturing the actual state of spaces and objects condition, giving Digital Twins the fidelity they need to drive asset management workflows, run simulation scenarios, and provide users with an easy to navigate view of an asset. Scanned as-builts form an invaluable correction to, and in some cases the complete 3D foundation of the Digital Twin, enabling users to link physical equipment or parts to the digital twin, and in combination with other business data, make decisions that optimize work processes and asset performance.
Cintoo, a forerunner in developing its Cintoo Cloud platform for collecting, collaborating, sharing, and managing reality capture data, plays an integral role in enhancing the user experience of Aize software, bringing the as-built conditions into the Aize workflows, optimizing companies' digital transformation and transition to Digital Twin programs.
The Cintoo API has been used to provide a cloud -to-cloud connection between the two platforms and to offer essential data access for facilities captured via laser scanning, facilitating search, filtering, and visualization automation. Aize users can now search for and display Cintoo Cloud's mesh-based reality capture data effortlessly.
Anders Brun, Aize CCO, said: 'Having the opportunity to work closely with a seasoned and trusted company like Cintoo is a significant advantage for Aize. Our users are eager to seamlessly access a wide variety of data in their Digital Twin, and being able to visualize and work with reality capture data leveraging the Cintoo Cloud platform is an important step. I anticipate exploring the ways in which we can generate greater value for our existing partners and beyond.'
Dominique Pouliquen, Cintoo CEO, said: 'Partnering with Aize, a leading supplier of cloud-based solutions in the Oil & Gas and Energy industries, is a major step towards the integration of as-built reality capture data in various Digital Twin and Asset Management workflows. We are looking forward to leveraging this integration between Aize and Cintoo Cloud platforms to serve our customers with the most advanced technologies in this space.'
About Cintoo: Cintoo is based in France and the USA and develops Cintoo Cloud, a cloud-based SaaS solution to manage 3D scanned data collected from real-world spaces for companies working in AEC, Digital Twin and Industry 4.0. The Cintoo solution is agnostic to any scanning hardware. It uses a unique, patented point cloud-to-mesh engine that does not compromise on scan accuracy and density. Its fast-streaming engine powered by TurboMesh allows any expert or non-expert access to high resolution 3D scans and models from anywhere at any time using a simple web browser. Cintoo Cloud is the platform of choice selected by more than 400 corporations in 43 countries worldwide to make the best use of your laser scanning investment and to improve collaboration between team members, contractors and customers. For more information, visit https://cintoo.com/or follow us at Cintoo LinkedIn
About Aize: Aize is based in Norway, the UK and the USA, and develops a digital twin workspace that enables faster, leaner and higher quality capital projects and operations in the energy industry. The software is designed to allow for the execution of various tasks in green-and brownfield domains, making it easier to manage facilities across the entire lifecycle. Aize provides a comprehensive overview of asset data in 2D and 3D formats, allowing users to visualize complex systems and processes, making identifying, addressing, and prioritizing potential issues and tasks easier. This helps reduce downtime and maximise asset availability, improving operational efficiency. Aize provides tools for managing vendor networks, provides an overview of project status and ensures that all parties work towards the same goals. It connects with existing systems, and the software's intuitive design and user-friendly interface make it easy for users to learn and use.
For more information, visit http://www.aize.io or follow us at Aize LinkedIn.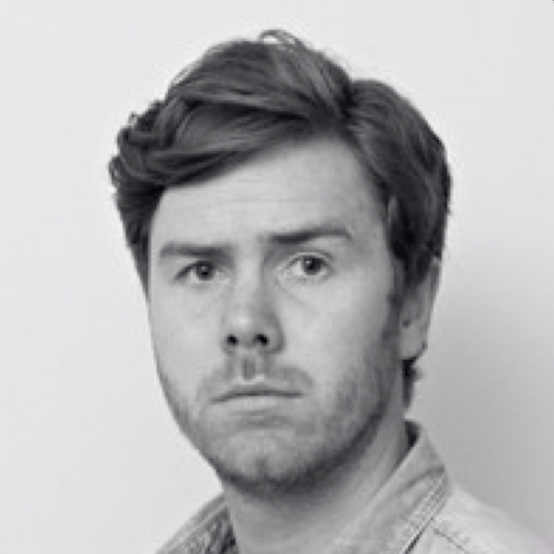 Mads worked as a journalist and project manager in Aller Media and Schibsted for 15 years before joining Aize as Content Manager in 2021. He loves writing, travelling and living in Oslo.
Stay in the loop
I'd like to receive: